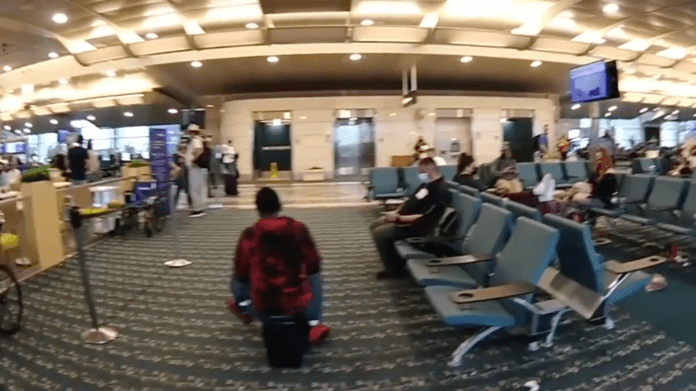 A unique and interesting police chase occurred last April in central Florida.
The Orlando Police Department said that a police officer had to chase a woman in the airport who was riding a motorized suitcase.
Since the woman appeared to be intoxicated the airline would not allow her to board her flight. She told the airline gate agent, "I don't want no beef. I'm just trying to go home and enjoy myself," after she admitted she had two drinks.
The officer then said, "It's okay. You just need to go over to the terminal and sober up a little bit. Get another flight." The officer tried to help the woman get another flight when she sobered up, but refused, shouted profanities, and sped away on her motorized suitcase.
After the officer watched the suitcase take off, he wasn't expecting how fast it was. "Oh man, that thing kind of goes fast," said the officer in pursuit.
The officer in pursuit exclaimed, "We're going to have a bike pursuing a suitcase in a minute."
The officer tried so hard to help her but she just wouldn't cooperate. "I just need you to get on the other side of TSA [security checkpoint], Follow me, and we'll roll out together," the officer said. The officer told the woman that she could be arrested for being in a secured area without a valid boarding pass. The bodycam footage shows the woman spit on the officer multiple times when finally the officer asked her to stop.
The woman was arrested that day for disorderly conduct and battery of an officer. While sitting in the back of the patrol car, she ripped out the headliner and defecated the seat, causing $1,200 of damage. Her court date was March 1, as she was sent to jail and released later on a $13,500 bond.