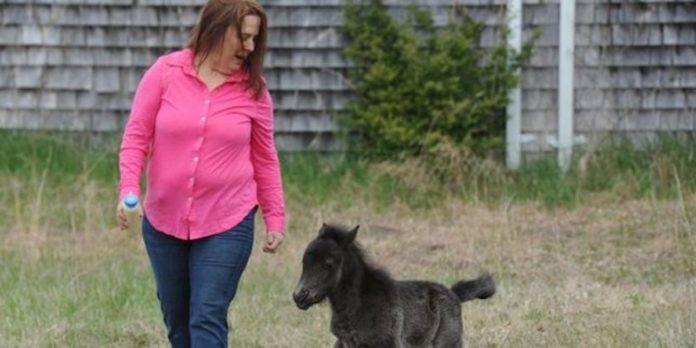 Boston, a newborn mini horse became an orphan only hours after his birth on a cape cod farm. His mother suffered a fatal complication during birth. There were no other mares around to nurse the newborn colt and the cape cod farmer did not have the time or equipment to raise him.
Lucille Greiner, a veteran horse owner who had 20 years of veterinary technician experience stepped up to the plate to raise baby Boston. The colt was born right after the anniversary of the terrorist attacks at the Boston Marathon. Lucille decided to name the Colt after the bold and brave city. "He is a survivor and certainly Boston Strong," she said. She believes he is surely living up to his name!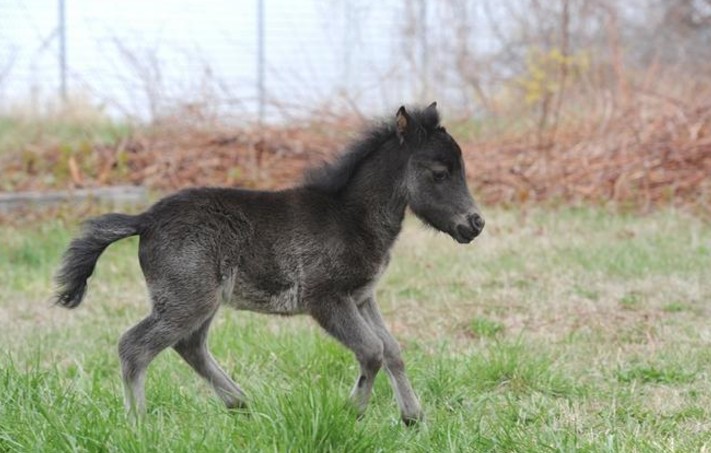 Lucille took baby Boston and welcomed him into her home in Dennis Port. She bottle feeds him formula around the clock. Lucille works at a pet shop called Paws and Claws. She brings Boston to work with her, he rides in her lap on the way to work. Boston gets to hang out all day at the pet shop in a special enclosed pen while she works. The customers enjoy coming in just to spend time with the mini horse and Boston enjoys their company too!
Lucille is working with Boston to begin drinking out of a bucket. This is a major and essential step in growth for orphan horses. Though Boston will remain in Lucille's home for the next few weeks, once it gets warmer outside she will begin transitioning Boston into sleeping in the stables. That way he can be socialized with other horses and learn their way of living. "He needs to learn some horsey manners," said Lucille.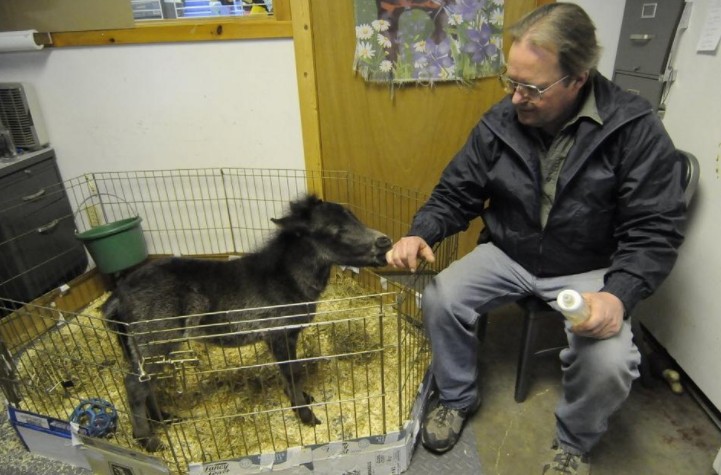 Mini horses like Boston grow to be around 34 inches tall. Although they cannot be ridden, they are capable of pulling a cart with one adult in it. They also can become therapy horses and help people with disabilities. They are really special animals!
At home Boston has become friends with another horse that Lucille rescued named Niah. They love to play together. His personality is really starting to come out too. "He thinks he's hot stuff and then some," Lucille Laughed. "He's already acting like a little stud colt and he's only two weeks old."  She added.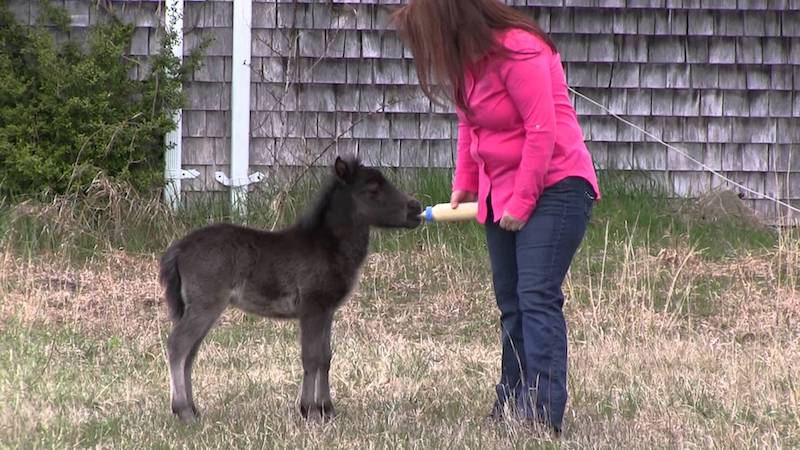 You can watch this adorable mini horse Boston in the video below and SHARE this story so your friends can see how cute he is too!
Article via Boston Globe and Honest to Paws