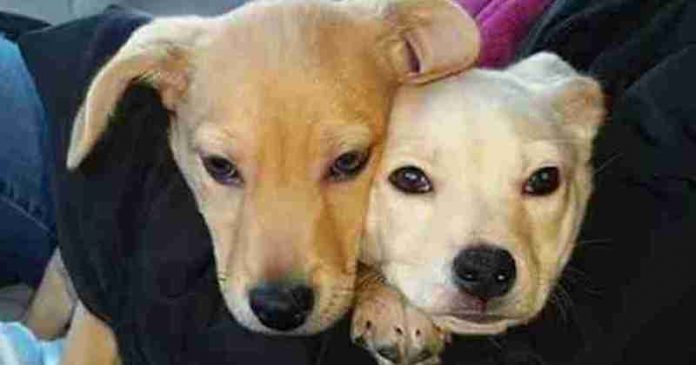 When Tina Wismar went to visit the East Coast Claws and Paws Shelter, she had absolutely no plans of adopting any pets. But that day, fate had other plans.
Tina and her family had just lost their dog Percy, who had been with them for years. She wasn't sure if they were ready for another dog, so they just decided to go and look at some dogs to fix their aching hearts.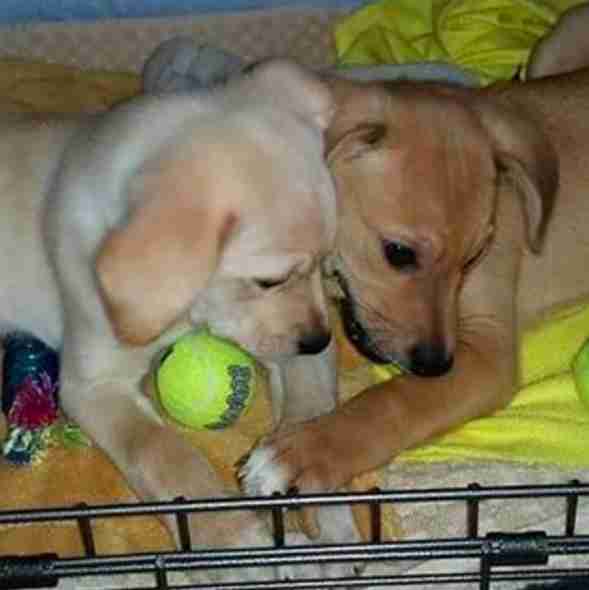 But as soon as they walked in, they were greeted by two adorable pooches, Juno and Jordan. And as soon as her two sons laid eyes on them, they were done.
There is little known what life was like for Juno and Jordan before being brought to the shelter. All they knew, is that they were the only survivors of their litter, and their mom was unable to produce enough to feed both.
They lost their other siblings and their mom, but they still had each other, and Wismar could see very easily that these two were inseparable.
She knew that it wouldn't be right to adopt one without the other. And she wanted to keep that from happening, so she decided that when they left the shelter, they would be bringing these 2 cuties with them.
And that's exactly what they did. And to say that these dogs are happy would be an understatement! They are so unbelievably happy that they still together, and that they weren't separated.
If you are so thankful that these two get to live their lives together feeling loved, SHARE this post!