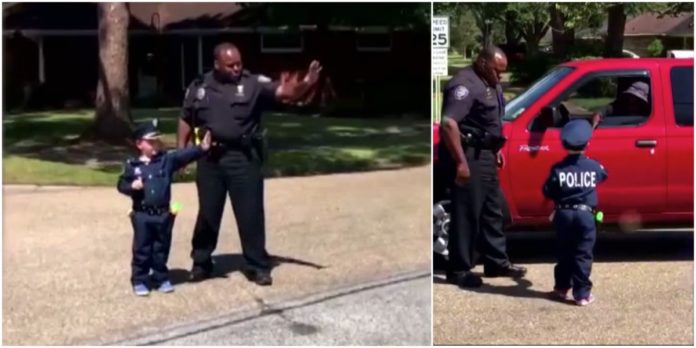 Think of all of the birthdays you have had.
While doing that, I'm sure there was one birthday that stuck in your mind. Whether the reason is good or bad, it has stayed in your mind for a reason (But we hope it was good). Well, this little boy may have just had one of the most memorable early birthday presents yet, and it's one many people in the community will never forget!
Little Jake Gonzales, only 4 years old, was playing outside on Sunday afternoon. Everything was normal, and he seemed to be having a lot of fun in his adorable new police officer uniform.
He was playing around with his family, having a wonderful time when out of nowhere, a real police officer came along and pulled over to talk to Jake.
But what he had to say was not what Jake was expecting at all. Officer Tyson hopped out of his patrol car, and then walked over to Jake, and asked him if he would want to go along with him on traffic duty.
"His eyes were so big. His face showed so much happiness, and he was surprised," said Natasha Henderson, a close neighbor.
And of course, Jake happily went along. And he did way more than just sit in a car the whole time.
Officer Tyson even signaled a car to stop, and then had Jake come on along, and where they proceeded to tell the driver of the car that he was not in any trouble, and then went to shake his hand. And this honorary cop for the day had the best time of his life.
"He was so excited about everything, and he kept talking about it. He was mesmerized. It was amazing," commented Henderson.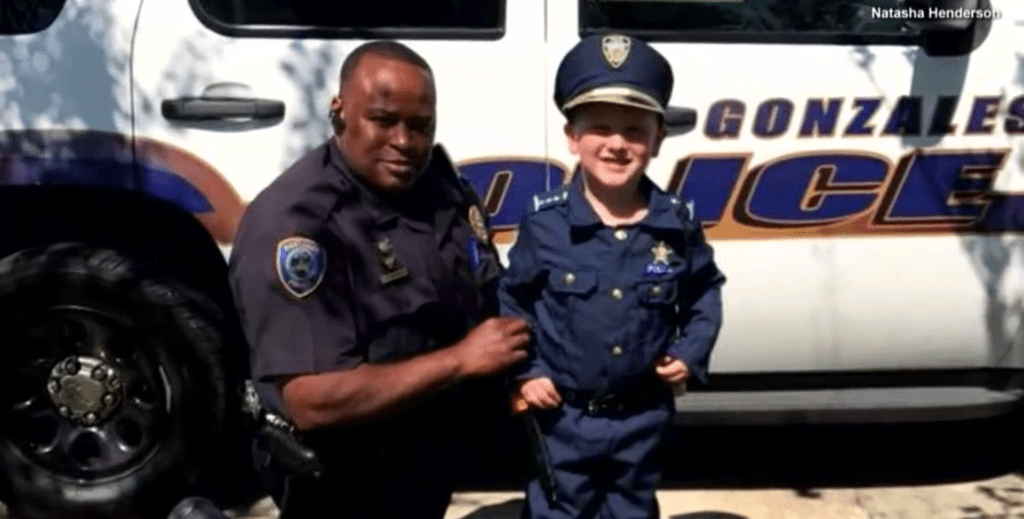 Since he had such a wonderful time, this little dude decided to invite the officer back for his birthday party. And we honestly cannot wait to see how it turns out. Maybe this time, he'll get a real badge? Who knows!
We are so glad that this officer took time out of his day to bring a smile to Jake. It meant the world to him, and more people should be doing kind things like this.
If you are proud of this officer for showing kindness to this little dude and think it was one of the cutest things ever, SHARE this post!
Article via MSN