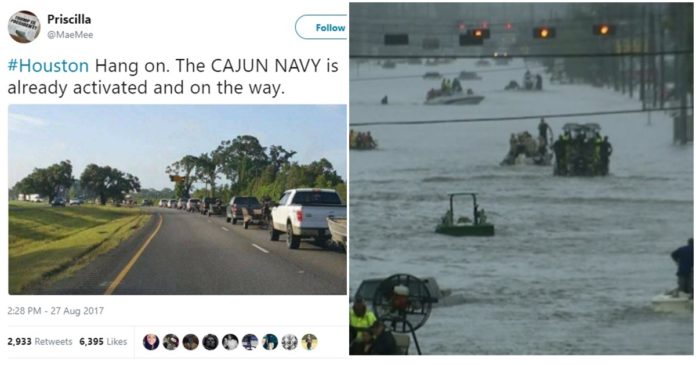 With storms running rampant around the lower half of the united states and difficult conditions now plaguing Texas, there have been many opportunities for people to step up and play their part in helping the lives of countless families that are in need of assistance. When many different Texas families reached out in hopes that someone would come and rescue them from rising flood waters, their outlook seemed grim. That is until a few good Samaritans stepped up and played their part to help out people who desperately needed assistance.
In the eyes of America today, it is incredibly easy for people to focus on the bad and not pay attention to the good that runs our nation. The "Cajun Navy," a loose-knit group of Louisiana volunteers who organized to help out after Katrina in 2005, has headed to Houston with their boats and trailers, where they're using social media to help supplement the official rescue response.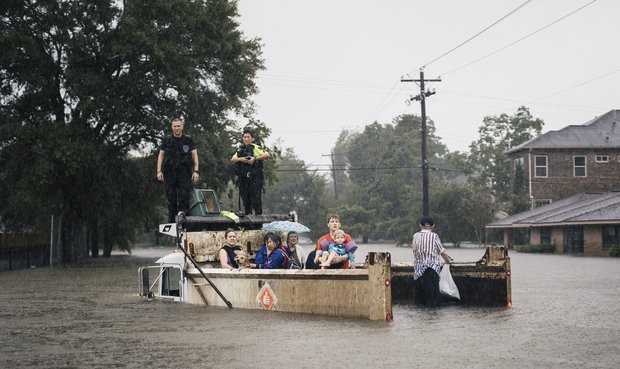 This group of heroes was in route to Dickson, Texas and they were ready to save lives and make a huge difference in the lives of countless people. Countless people began stepping up and asking for help. Request after request came in for both wheelchair bound and disabled persons who were ready for the unlimited help. Once the team of heroes had told people that they were there to help, they had countless people sending them messages.
"Help put this out too The National Guard is being deployed to the Texas area. If you find yourself in a state of emergency. Call 713-578-3000. Please copy, paste and share on your own page!" This is the post that the group alerted their followers to in hopes that people in need would step forward and ask for assistance.
Matt Pearce, an LA Times reporter, would experience the hardships first hand and reported the challenges he faced throughout the floods.
The man they helped rescue was Frank Andrews, 74, who has difficulty walking after four back operations in recent years. One of the Houston officers asked Andrews if there was anyone the authorities could call to notify that he was OK." I got nobody to help me, bottom line," Andrews replied, sitting in a walker that converts to a chair. "It's just the way it is. I don't have a wife or a girlfriend."
The steps forward that these amazing community members are taking to try and be helpful heroes to the people around us is unbelievable. Without the help and care for these amazing community members, countless families would be stranded with no way of telling others that they are safe and healthy. If you are proud of the Cajun Navy, then share this story of their success and make sure that they get the recognition they deserve!