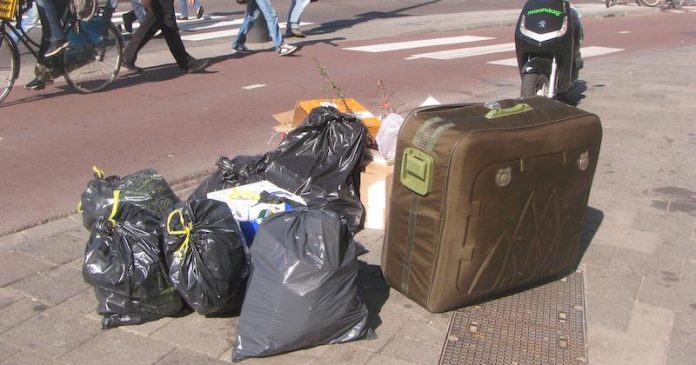 When dogs or any animal for that matter are delivered to a shelter, you can pretty much assume that they have either gone through a lot of trauma, or little to none. But when this little guy was brought in, nothing could prepare them for what they were told.
A passerby had recently been out walking when he came across a hard-shelled suitcase. As unusual as it seemed, he continued walking, until he heard a noise come from the suitcase, and he couldn't just leave it alone.
He pried open the suitcase, which was locked, and was horrified when he found a dog inside. The dog was found in its own waste, but luckily, seemed to be in very good health.
The finder couldn't bare to just leave the poor little guy alone, and decided the best thing to do first would be to take him home, and provide some food and water.
After being fed and well taken care of, the passerby took him to a shelter, where they examined the dog, dubbed Donut, and found that he is a unaltered male Apricot Poodle. They could see that he was recently groomed, and seemed to be in very good condition.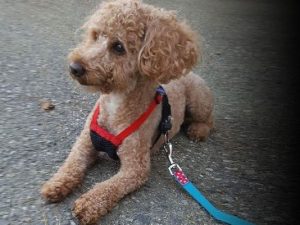 They also believe that he is around 6 years old, and he is SUPER lucky that he was found.
"This is absolutely cruelty…to do this to a beautiful little poodle, who is the friendliest dog in the world," said Eyal Lichtmann, who is the CEO of RAPS.
He also said that there is no reason why this type of cruelty needs to happens. And boy do we agree!
Luckily, Donut is doing so well, "He is very active, happy and friendly. He ate well and drank. He has been examined by our in-house vet, Dr. Guy Arad, and found to be in good health despite the traumatizing incident."
After the investigation takes place to figure out who had put this poor baby in the suitcase, he will then be put up for adoption. And we really hope that he will be able to find his forever home soon, after withstanding so much trauma.
If you think that what happened to Donut was terrible, and hope that he finds his forever home soon, SHARE this post!