The effect that one positive action can have is incredible. But not always obvious at first. That is a lesson that one World War II veteran learned late in life, all because of one fateful day 70 years ago.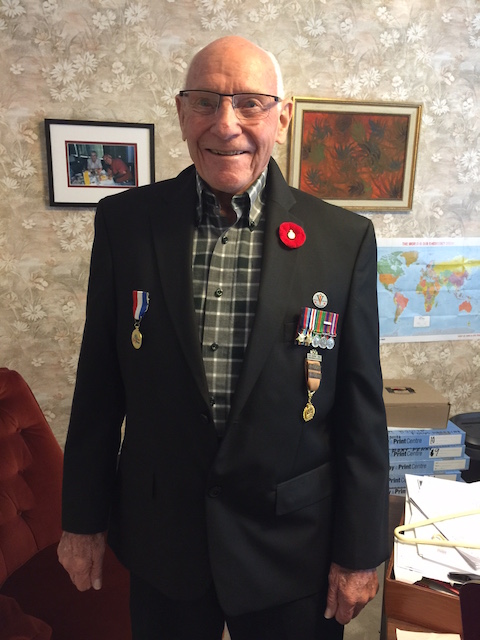 In May of 1945, George Emmerson was stationed in Enschede, Holland. He was a Canadian private during World War II. While stationed in Holland he met a starving man who had been liberated from a Nazi labor camp.
Emmerson jumped into action and made the man a meal of beef and potatoes. When the man had eaten his meal Emmerson pulled two chocolate bars out of his pocket and handed to the man without a second thought.
The candy had been a gift from his parents but he explained later, "I didn't know whether he was going to live or die."
As if he needed an excuse for his kindness!
The Dutch man had gratefully accepted the meal and the gift of chocolate and they had parted ways. They both had probably assumed that was the end. The Dutch man had met a wonderful person who had looked out for him that day, but the war was only winding down and there was still a lot of problems in the world. There was no telling what might happen next, but this was a little bit of light amongst so much darkness.
70 years later it had been a long time since Emmerson had thought about that day during his service. He had returned home after the war and continued on with life.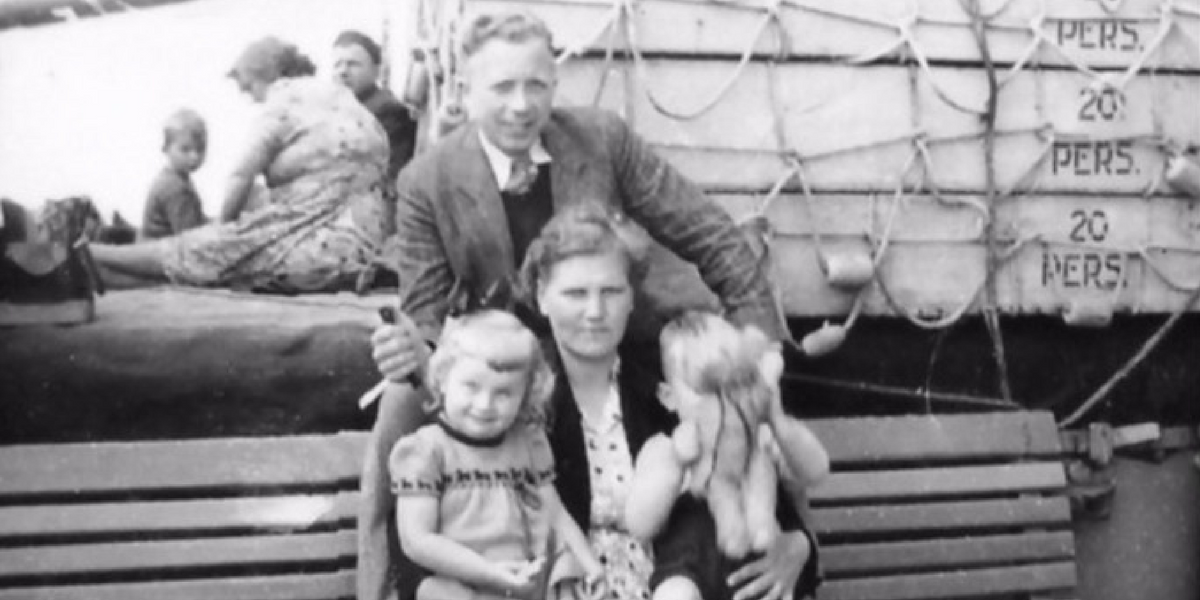 So much time had passed and so many more memories had taken place. But on an ordinary day in 2014, he wandered into a certain furniture store in Whitby, Ontario. Emmerson struck up a casual conversation with the woman who was running the store that day.
As they talked he discovered they were both from the nearby town of Port Perry. She learned that he was a World War II veteran.
When they touched on the subject of his veteran status she explained that her father had been through the war as well. He was a Dutch man who had been held in a Nazi labor camp. Then she mentioned he had almost died of starvation.
Not only had he nearly starved to death, but he had been saved by a Canadian soldier!
What were the odds?
Emmerson shared his own story. He was surprised by her strong reaction. "When I came to the part about the chocolate bars, she went into sobbing and I wondered what was the matter." He explained, "She said, 'That was my father.'"
As it turned out, Henk Metselaar was the man from 70 years ago!
It is incredible to think that all those years ago he had helped a man, passed on his gift from home, and all without knowing whether it would actually help him survive. He never expected to find out either. To think, he was home about seven decades later when he finally found out that his kindness had paid off after all!
After the war Metselaar had moved to Canada, inspired by the man that saved him. He settled in Ontario to live out his life. Starting a family and having his daughter, Hillie Carnegie, who would later bring everything full circle!
"That story he had told us his whole life," Hillie explained to CTV News, "That's why he came to Canada — because of that Canadian soldier."
It only took one act of kindness to save a mans life and enable him to live out a full life!
Unfortunately for Metselaar and his family, he now has Alzheimer's disease and it is uncertain whether he remembers George Emmerson and that day in Holland. It is a sad turn of events because it is an incredibly hard thing to go through as a family.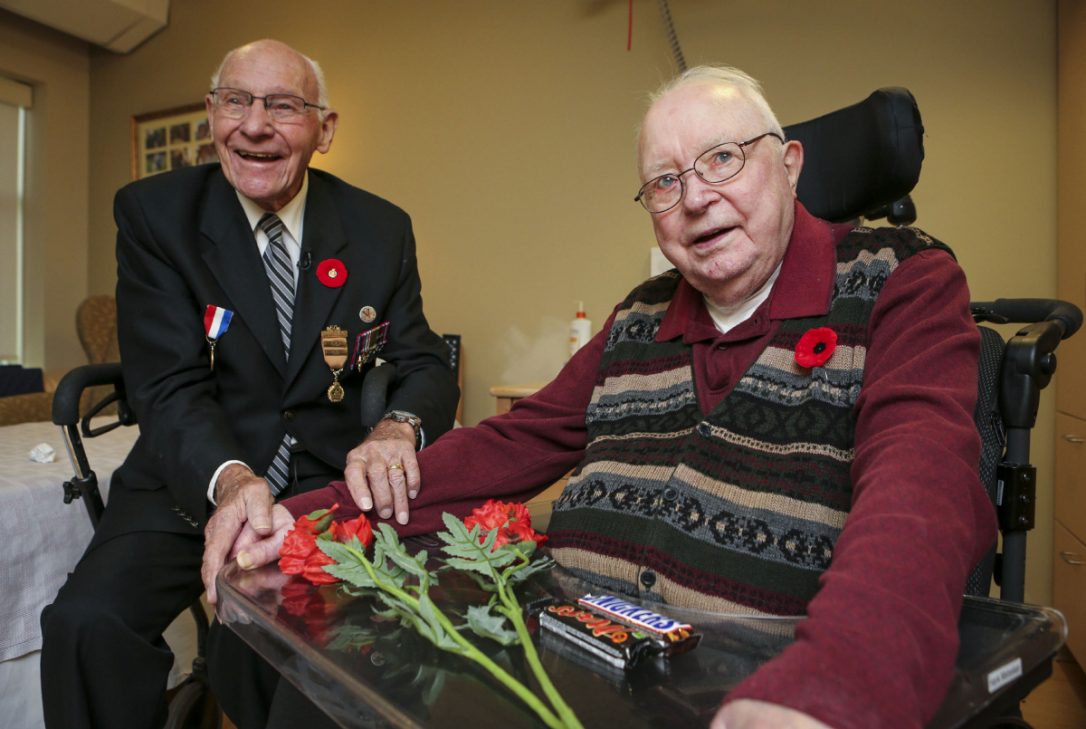 However, Emmerson still ventured to the nursing home where Metselaar now lives. As it turned out the nursing home was in Emmerson's very own hometown of Oshawa!
"Do you remember a little bit?" Emmerson asked his old acquaintance as he reached into his pocket and pulled out two chocolate bars.
Just like he had all those years ago.
If this story warmed your heart feel free to SHARE with your friends and family!
Also, watch this video of a veteran reuniting with his family after 20 years:
Source: sunnyskyz.com