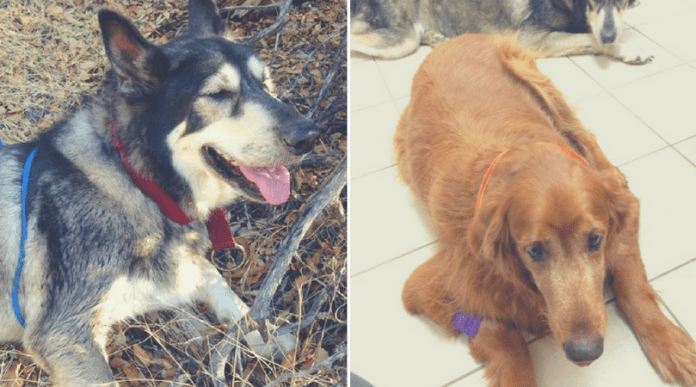 Paq and Lionus are two, happy pups now that they are back with their owner. These two pups are not spring chickens anymore, but they still love hiking with their owner.
The last hike they had with their owner did not turn out the way they are used to. The dogs, in their old age, wandered off while hiking with their owner.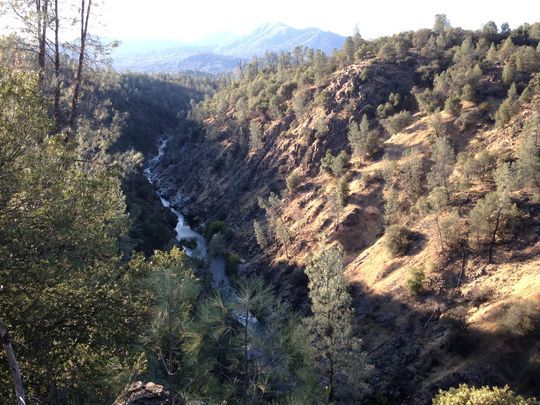 While this is not unusual for dogs to wander while they are hiking and enjoying nature, but it is unusual for them to not come back.
The owner of the two sweet dogs, a Golden Retriever and a Husky Mix, was panicked when she couldn't find her two sweet pups.
She turned to social media to find them. Luckily, a kayaker responded saying they knew where Lionus, the Golden Retriever, was.
Lionus was stuck between boulders, unable to escape. Hearing the calls from his owner, as she was looking for him frantically, was not only nerve-racking for the woman, but also for the old pup.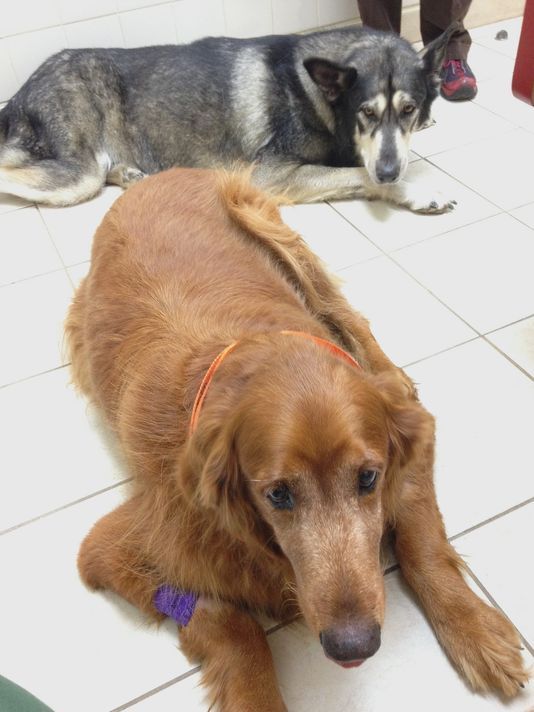 After Lionus was rescued, his owner still had the task of finding his puppy brother, Paq. The woman, thankful to have her Lionus back, took him to the vet to be evaluated to make sure he was ok.
Now she was tasked to find Paq who was still missing. While social media wasn't the aid in finding Paq, the woman turned to the Shasta County Sheriff's Office for help.
She let them be aware that the Husky mix was missing. While they could hear the Husky, they couldn't see him. It was decided then that Animal Regulations Officer, Kelly Graeff, and Office of Emergency Services Sergeant, Rob Sandbloom decided to hike with the owner to the original point location where the dogs had been misplaced.
At around 6 pm when Paq heard his owner calling for him, he started to howl. Paq was at the bottom of a gulch— a narrow ravine at the start of a stream. Being dark and down the side of a mountain, the crew decided to wait to rescue the pup in case the dog was injured as they didn't want to injure him more.
The very next morning at 8 am, the pup was rescued and freed at around 9:30 pm. The dog was not injured, but he was happy to see his puppy brother and his owner.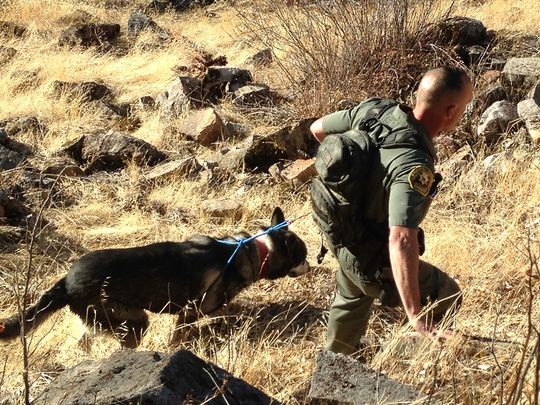 While the two dogs had a little adventure of their own, it's best that they are safe and sound with their owners.
Social media certainly has its perks when it comes to helping— Thank goodness for those perks when it comes to rescuing Paq. Like and SHARE this with your family and friends if you're happy that Paq is home with his puppy brother and the rest of his family!
Source: Redding.com