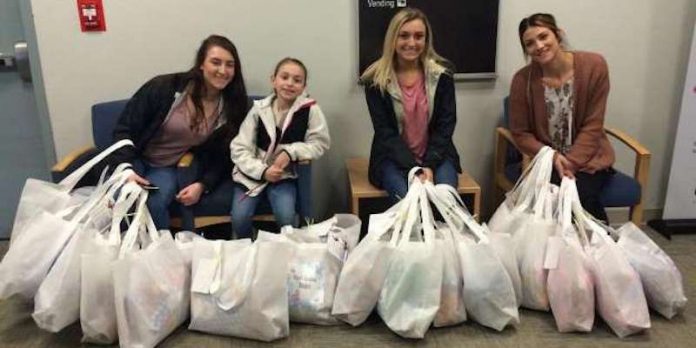 2 years ago, Anne Varney who was 36 at the time, died by suicide. But instead of mourning her loss, her three children decided to do something to honor their mother, and it is the best idea EVER!
Angela (18), Christina (16) and Mia (7) Varney have decided to spread their mothers kindness by delivering fleece Annie's kindness Blankets to South Shore Hospital's youngest patients.
"I think this is so much better than doing nothing and just mourning the fact that she's not here," said Angela.
Their mother had been suffering from depression for years. But yet, she was still a loving wife to the girls' father, Steven, and was a wonderful mother and friend, who had a contagious laugh.
"Our mom was honestly like a one-in-a-million person. She was the sweetest person ever, and I guess this started because we wanted to show how fare niceness can get you," said the oldest daughter Angela.
For over a year, the girls have led the effort to spread kindness and caring. They have had the help of their aunt Barbara Buckley, her daughter Aubrianna, and her friend Lisa Palmer.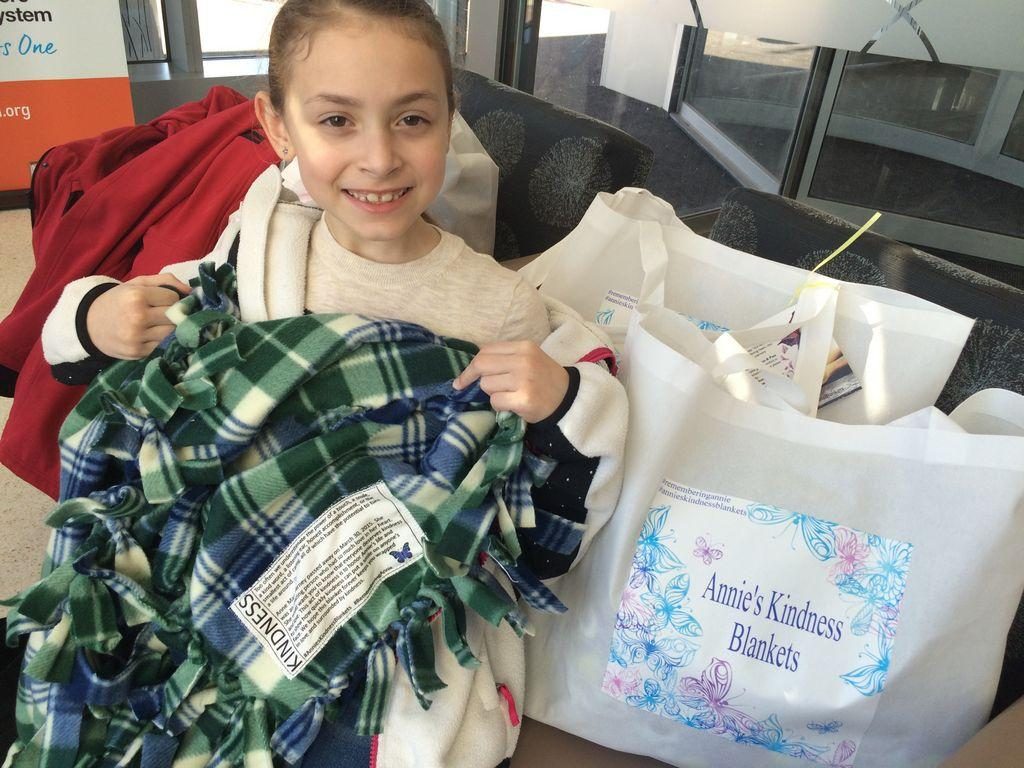 They have handed out nearly 1,000 blankets to local hospitals, homeless people, and anyone who reaches out. The blankets have been sent all over the world. They have been taken to Texas, Portugal, and even to Australia.
Mia, the youngest of the group, has said that she loves giving the blankets to sick children. She said that they started the project "so it can make people better."
In every blanket, their grandmother Maryann Hall sews on a message of kindness and encouragement, reminding the recipients that they are loved.
"I love doing this, I wouldn't want to spend it any other way," said Angela.
We are so proud of these girls, and how strong they have proven to be. They are true inspirations, and their momma would be proud.
If you are proud of these girls for all they have overcome, and for spreading the kindness like their mother would have wanted, then SHARE this post!