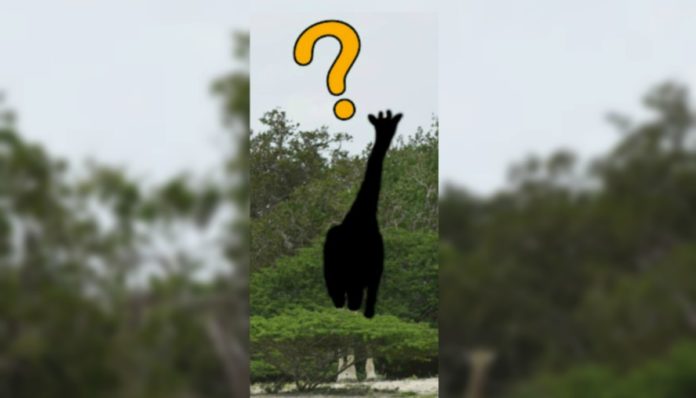 An exciting phenomenon occurred recently in Kenya at the Ishaqbini Hirola Conservancy in Kenya's Garissa county. Two completely white and extremely rare giraffes were spotted.
Locals were the first to point out the mother and her baby giraffe at the Hirola Conservation. They quickly alerted the rangers, who "headed to the scene as soon as they got the news."
The Hirola Conservation's dominant goal is to preserve the critically endangered hirola antelope, but has now become the news spotlight because of the rarity of the giraffes spotted. In a blog post, the conservation wrote, "They [the giraffes] were so close and extremely calm and seemed not disturbed by our presence. The mother kept pacing back and forth a few yards in front of us while signaling the baby giraffe to hide behind the bushes."
Throughout the video, the mother giraffe seems to notice the camera and looks directly at it, creating very clear footage of the breathtaking animals.
Experts say that the giraffes possess a genetic condition called leucism. Leucism is often confused with albinism, but they are different. Leucism differs from albinism in that animals infected still have dark pigment in their soft tissue. This means the white giraffes still have dark colored eyes and in the case of the calf, you can still see a faint pattern.
According to Hirola Conservation Programme (HCP), this is the third confirmed white giraffe sighting. One was spotted in March of 2016 in the same area of Kenya and the other in January of 2016 in Tanzania. There have been other reported sightings dating back to 1938, but only the most recent ones have been confirmed. The Hirola Conservation sighting is believed to be the first time these rare beauties have been recorded on camera.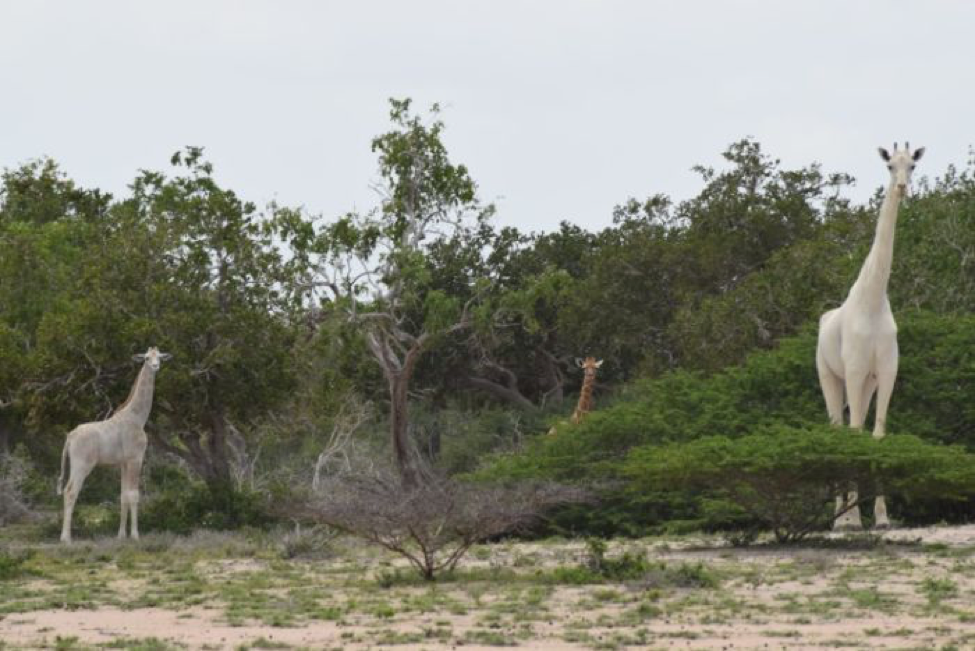 Caters News Agency interviewed Abdullahi Ali, the founder of the HCP. He commented, "These rare white giraffes shocked many locals, including myself, but they also gave us renewed energy to protect and save our unique wildlife."
One local Kenyan and community ranger shared that the sightings are completely new to them. "I remember when I was a kid, we never saw them. It must be very recent and we are not sure what is causing it."
Whatever the reason may be, locals are ecstatic to be a part of such a monumental occasion and to have seen such gorgeous animals.
Video Source: rumble.com
If you loved hearing about these rare beauties making history, please SHARE with a friend!
Sources: abc.net.au and foxnews.com