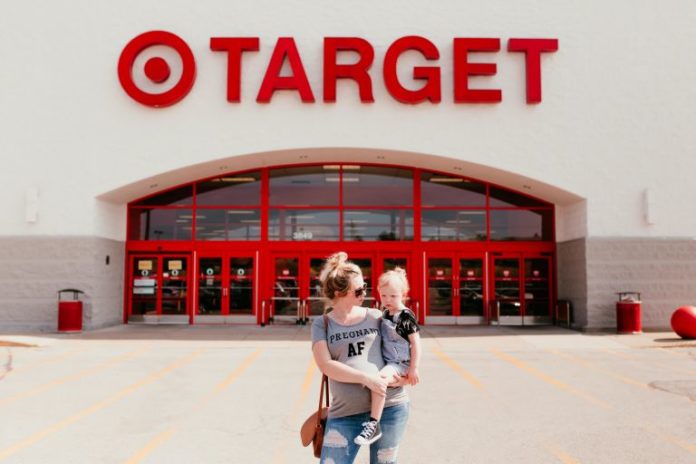 Heather Pippin, a photographer, and owner of Inspired by True Story Photography has been trying to get her pictures to be seen. She has had many great attempts, amazing photography, but not one picture has gone viral. One day, she dialed up her close friend, Page Miller, (who happened to be pregnant), with an idea for an awesome photo shoot.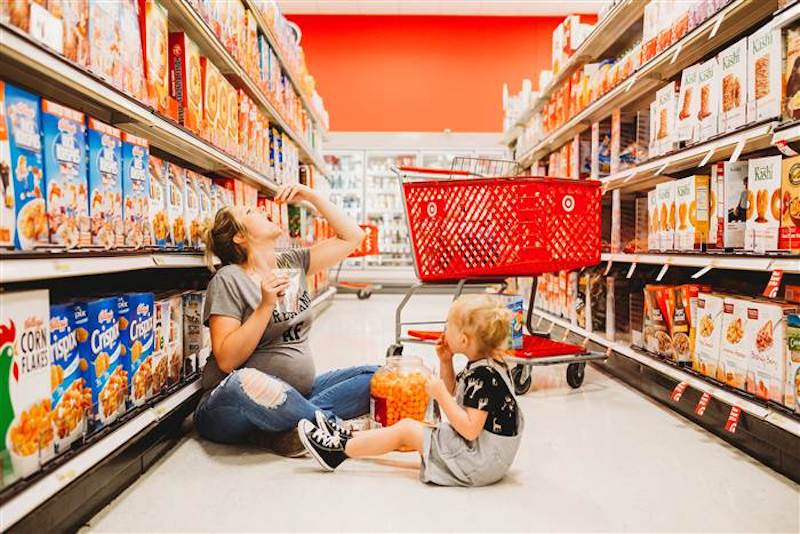 Paige and her three-year-old, Avery, were to go shopping at their favorite store. Pippin's idea was to just follow them around as they shopped, and take candid photos of what it is really like to go shopping with a three-year-old. They walked up and down the aisles, looking at random things on the shelf. "Avery and I just walked around and did what we would need when we were walking around the store," stated Miller. "If I need her to go I'm like, 'I'll race you there,' so there's some pictures where I'm like running because that's exactly how I get to where I need to be. I make it into a game with her," she said with a smile. "That's life with a 3-year-old."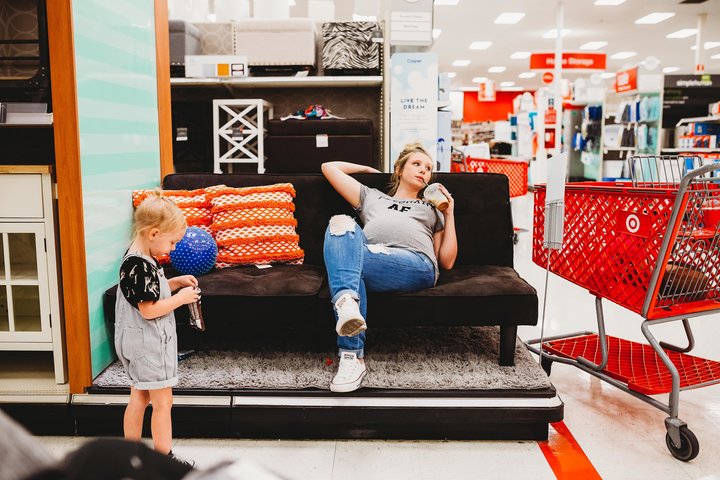 They had a blast while Pippin captured beautiful moments between the mother and daughter.
She didn't pose in any of the pictures because she wanted to capture the reality of it. "As a photographer, if you try to plan things too much it kind of feels forced, so us just coming in and having fun made it feel more natural," said Pippin.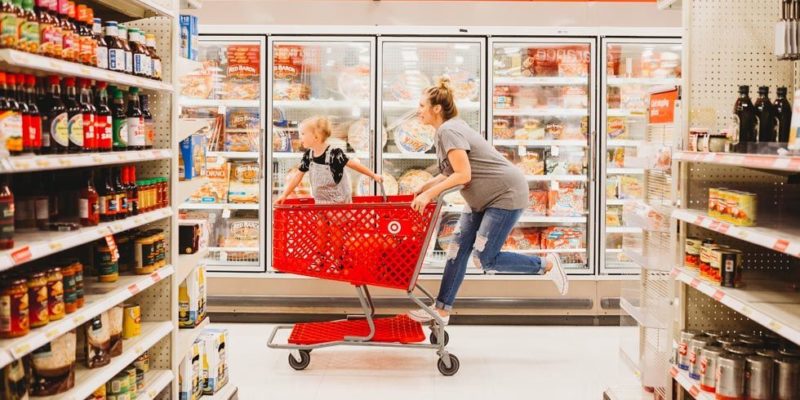 At the end of August, Miller gave birth to her baby boy, Malin. Here she is holding up a superman onesie and posing with it.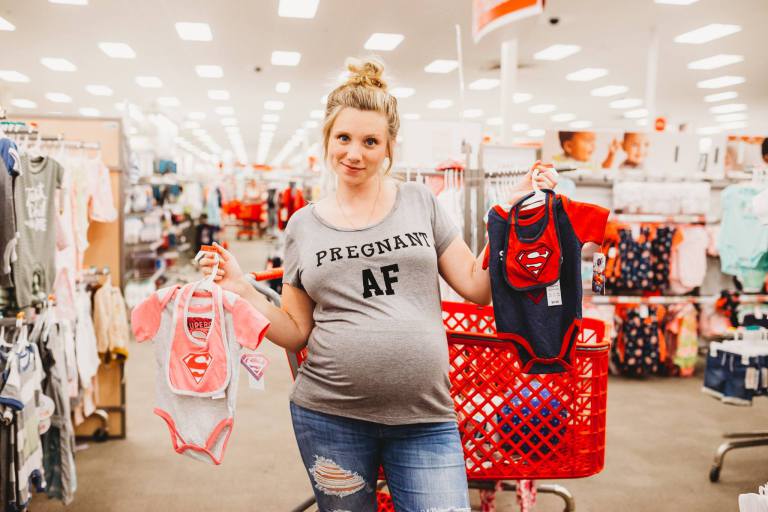 Well for the follow-up shoot, Malin is seen dressed in the same superman onesie.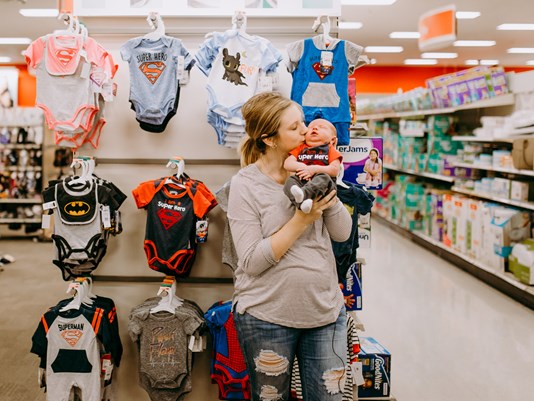 Miller then said that it is to symbolize that their son Clarke, who passed away with SIDS, is still with them.
"It means a lot to us because of our son Clarke Joseph. When I was pregnant with him everyone naturally asked what his name would be and when I said, 'Clarke', they would say 'like Clark Kent?' Now being big comic book people we were like, 'haven't heard that one before' but then we found out the character Clark Kent's middle name was actually Joseph it stuck. We planned for a Superman costume for Halloween and he started getting lots of Superman gear," Miller shared.
She added that they try to include Clarke into everything they do. It is not a sad thing to them, they feel as though its normalcy, to speak of him, and remember him and include him in the family.
"I think that's kind of for other moms who have lost a child or lost someone close to them, you kind of can relate that it does, you can smile again and you can have fun with my 3-year-old still. Like it's not sad days all the time," she said.
Heather Pippin was happy to spend the time with her friend and her family, and even more happy that her pictures went viral.
Heather commented, "If it wasn't relatable, I don't think it would have been half as big as it is, but it was relatable and that's what we ran with, and now look at it."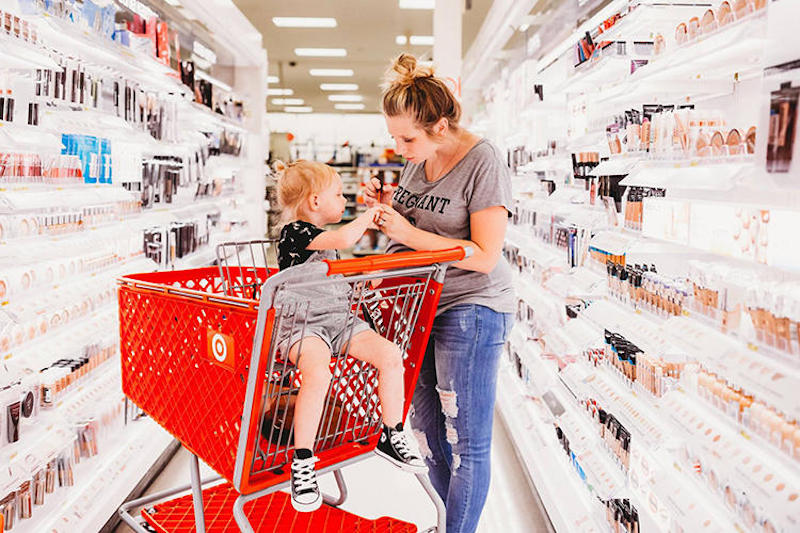 If you enjoyed this creative Mama's photoshoot, please SHARE this! Of course, if this inspired you to make a photoshoot of your own, by all means, go for it!
Article via KSDK