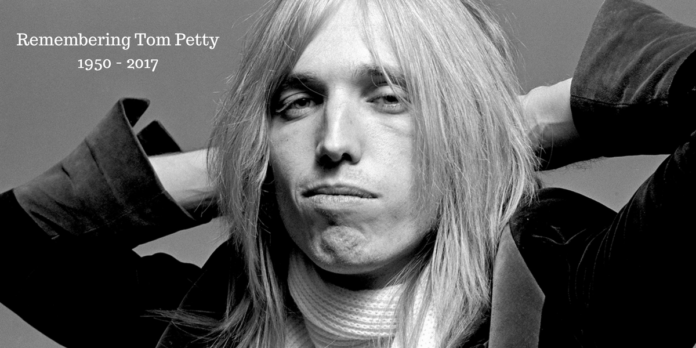 Tom Petty is a rock legend. He led the popular band, The Heartbreakers.
Petty was born on October 20, 1950, and died shortly before his 67th birthday.
On Monday, October 2, 2017, he suffered from cardiac arrest and died after medics couldn't resuscitate him at the UCLA Medical Center.
He passed away peacefully surrounded by many loved ones including his family, bandmates, and close friends.
On behalf of Tom Petty's family, his manager, Tony, put out a post on Facebook letting millions of fans know of the tragic event.
Tom Petty and his band just finished a tour at the Hollywood Bowl this summer, which was supposed to be his last trip around the country, although his intentions were never to give up music completely, it meant too much to him.
The legend began his music career after meeting the King Of Rock And Roll, Elvis Presley in 1961.
As a teen, that moment was life-changing, and it prompted him to get his very first guitar and join his first band, Mudcrutch, in the late 60s, and from there, his career took off.
After moving to LA, the band broke up and in 1975, Petty's solo career kicked off.
His debut album launched a year later and it included, Ron Blair on bass and Stan Lynch on the drums.
The trio initially called themselves the Heartbreakers but changed the name to Tom Petty and the Heartbreakers after Tom's contract with Mudcrutch was discontinued.
In the beginning, Tom Petty and the Heartbreakers didn't have much success but began to gain popularity after beginning a tour in the UK, and soon after that, they became a headlining performance worldwide.
Some of his most popular songs to name a few include:
Free Fallin'
I Won't Back Down
You Don't Know How It Feels
Runnin' Down A Dream
Mary Jane's Last Dance
Learning To Fly
and many more…
A lot of people don't realize that Tom appeared in a few movies as well, including:
Made In Heaven (1987)
The Postman (1997)
Concert For George (2003)
Another great accomplishment for the famous rock star was when Tom Petty And The Heartbreakers were inducted into the Rock And Roll Hall Of Fame in 2002.
Throughout his entire career, he's had his ups and downs; from when his house burned down, getting a divorce from his wife, becoming addicted to heroin, to his songs hitting the charts, but each and everything that happened in his journey made him the great musician he was, and his songs and music will live on forever.
SHARE this post to help remember Tom Petty's life and the amazing music he created. Also, be sure to watch the videos below remembering his performances and his career below. He will surely not be forgotten. 
Source: rollingstone.com