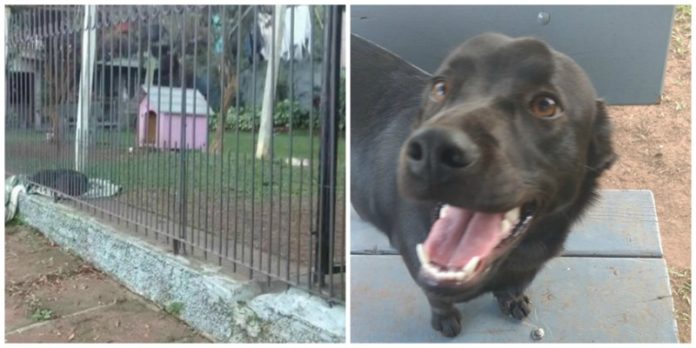 Rescue puppies that have been abandoned, know a thing or two about being depressed and know a lot about dealing with pain. But this pup Lana hasn't let any of that stop her from being one of the sweetest dogs on the planet.

Lana was rescued from the streets of Brazil when she was about 8 months old. But she remembers her life as a stray. And because of that, her caring side came out one chilly night, when she spotted this little guy along the road.
Her owner had just bought Lana a thicker blanket in order to keep her warm and cozy since the nights were becoming quite chilly. So she knew that after tucking Lana into bed, she would be perfectly fine in her doghouse out front.
But when they walked out the next morning, they were welcomed with a pretty spectacular surprise.
That night, while everyone was asleep, Lana had seen a stray dog coming near the house. And instead of just barking at him till he went away, Lana decided to drag out her new blanket, and share it with the stray, ensuring that both of them would be warm for the night.
"I thought, 'How beautiful what she did for her friend'. My best four-legged friend reminded me of something so important: generosity!" Said owner, Suelen Schaumloeffel.
She couldn't get over how nice her little dog is. This little baby reminded us that sometimes we can make a difference in someone's life just by doing something small.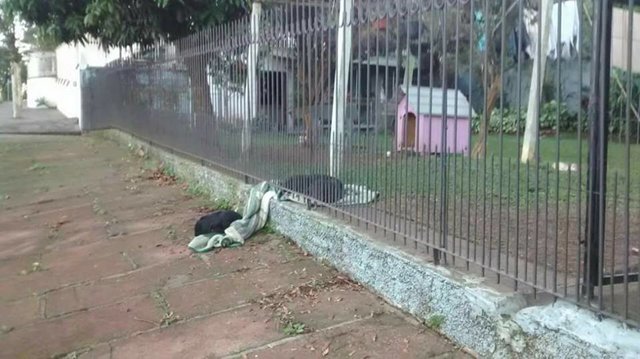 Since then, Suelen started leaving food and water for the stray. But unfortunately, he runs away every time she tries to get close. For right now, she is just keeping an eye on him to make sure he is okay, and at least being taken care of.
They hope to soon find him a home, but they know it's going to take some time until the homeless pooch feels comfortable enough to even get semi close to her.
We hope that if he is lost, that this little fur baby will find his way back home soon, but for now, we are just happy that he is being taken care of!
If you are GLAD that Lana decided to share her blanket with the stray, and that this whole family now is trying to help him, SHARE this post!