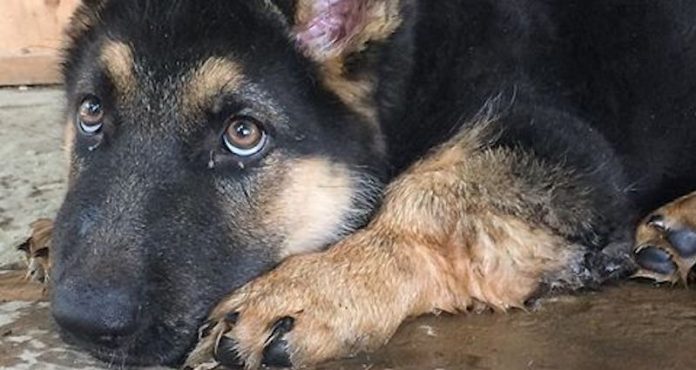 When it comes to medical things, I was aware that animals can have some of the same diseases and other medical conditions that humans do. But there was one I wasn't aware of. I had no idea that animals could have dwarfism. I know, strange right? How could I not know this? Well, I do now after seeing this adorable pup…and oh boy did I fall in love! Meet Mikeygus!
Mikeygus is a German Shepherd who was born with dwarfism. The only problem is, as he grew, his little legs became weaker. Making running and playing extremely difficult for him. The vet even told his owners that he was unlikely that he would ever walk again.
But they never gave up on him. Instead, they did their best to get him going again and rehabilitating him to get his legs stronger.
And because they never gave up on him, now Mikeygus is able to play and run. He never gives up when he's tired. He can run around with his friends all day long, and can even chase the chickens!
He is such a cute lil pup, and just as happy as can be! I don't think I've ever seen anything as adorable as Mikeygus. He just melted my heart!
If you are a dog lover, and Mikeygus put a smile on your face, SHARE this post!
Source: yahoo.commikeygus-melt-heart-084647495.html