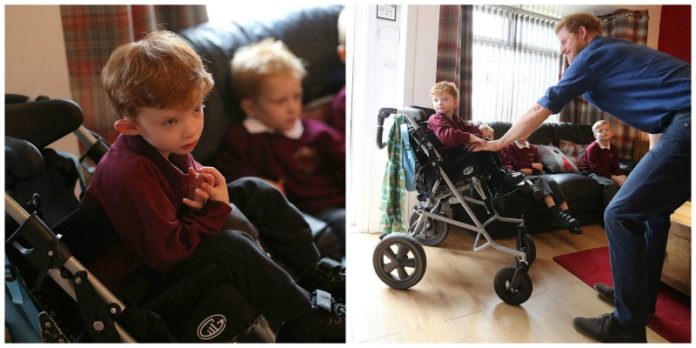 It seems as if almost every day, there is new news out about the Royal Family. And this day was no different when news about Prince Harry's surprise visit came out. But this one seemed to be different from any of his others.
Prince Harry, 32 years old, decided to make a home visit to 5-year-old Oliver Rooney and his siblings, who are receiving a garden makeover from Helping Hands, which Prince Harry's charity WellChild supports.
Oliver, who has a rare disorder, Wolf-Hirschhorn Syndrome, will be receiving the new and improved garden in hopes of allowing him to develop some physical skills and some independence.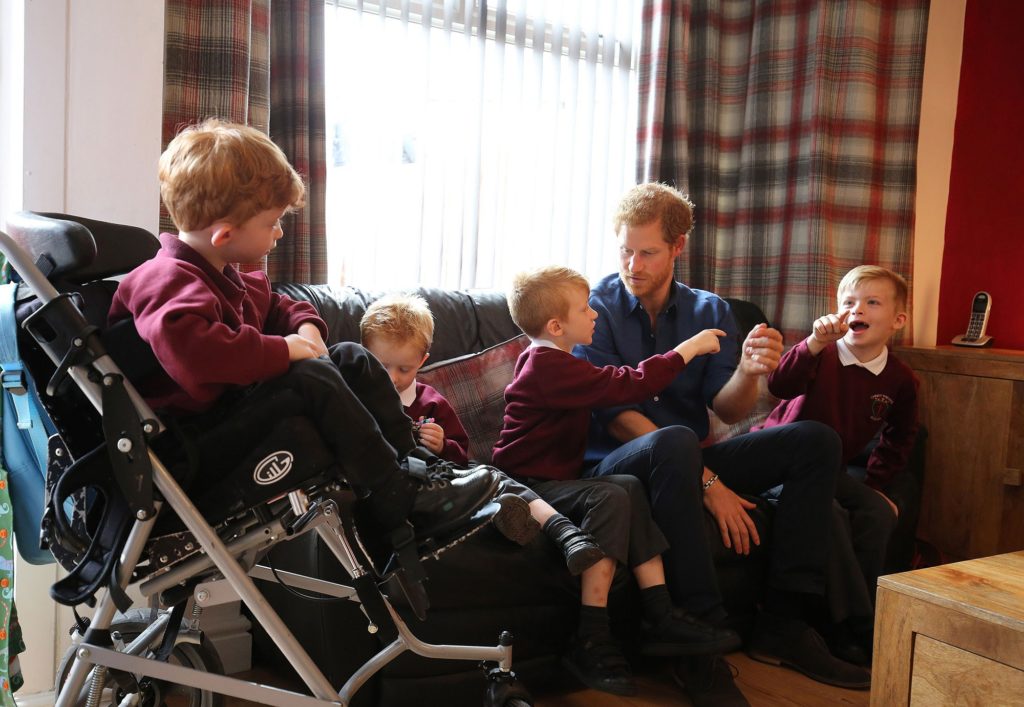 Oliver's mother, Elizabeth McOmish-Rooney told Harry that it has been hard on Oliver, since he has not been allowed to go to the backyard without constant supervision, meaning he couldn't play with his brothers, Samuel (9), Joseph (8), Thomas (6), and his twin Jak.
When Harry and his charity heard about the situation, they knew they had to do something to help. So they made this their 300th project.
When Harry arrived, he sat the boys on the backyard deck, pretending to give them a lesson, since they missed school that day.
"Today's class, today's class is not math, I can tell you that right now," said Harry while laughing.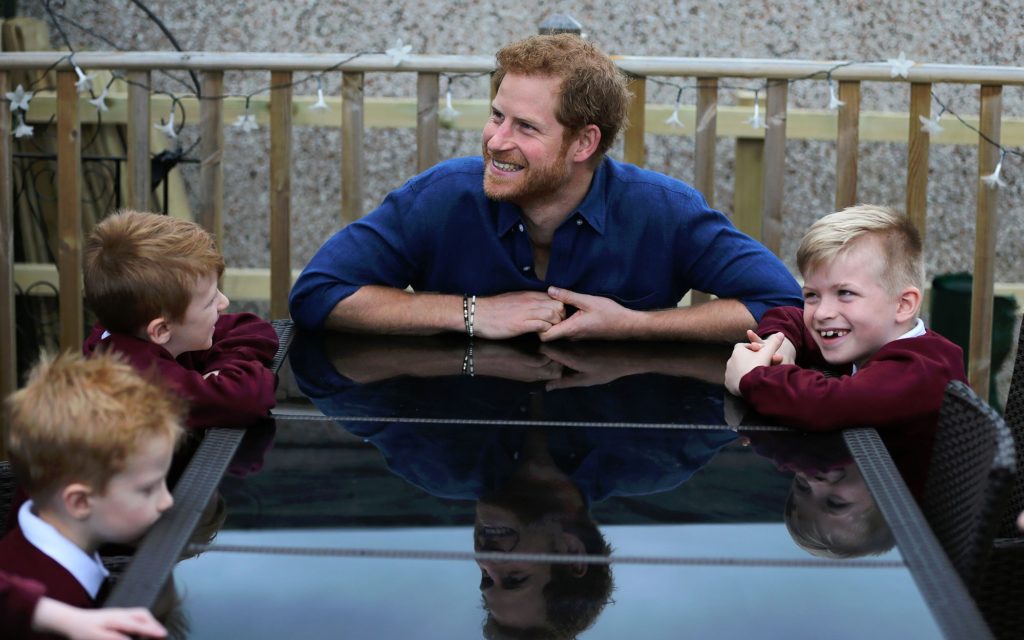 But when he found out that the boys weren't fans of rugby, he had to stop the lesson and try to comprehend what he had just heard.
"Hang on. Are you not rugby league fans? Somehow, we're going to have to get you into rugby as well. Because I could imagine you all being in a rugby league team together," said Harry.
The family enjoyed their day together with Harry as their backyard was being transformed, which will allow Oliver to do things that his brothers do.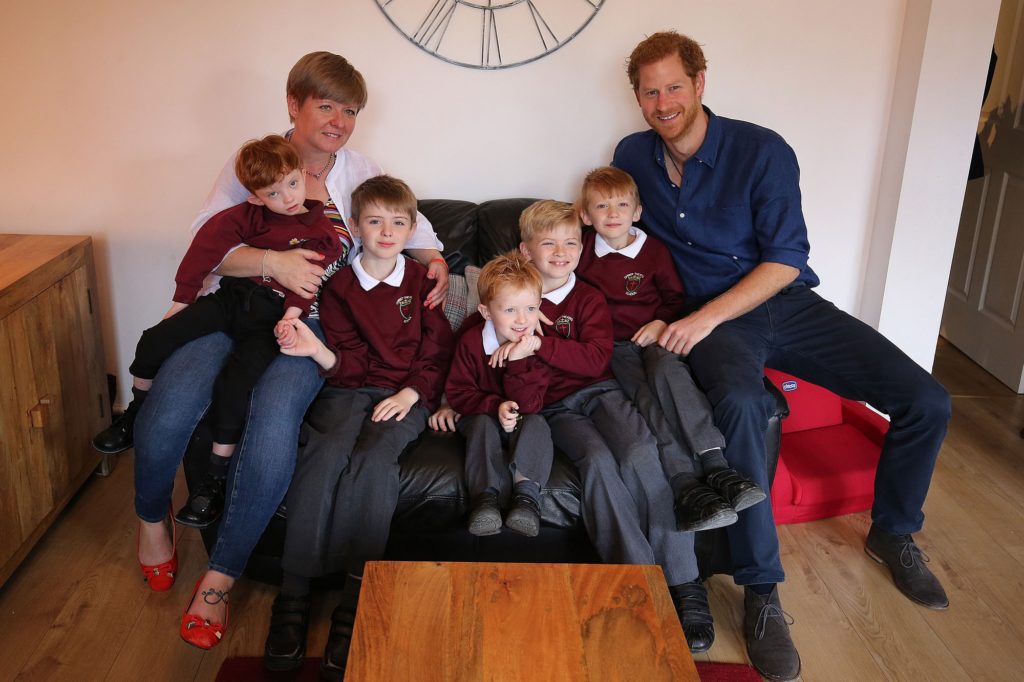 "It's going to give us a space all the family can use. Previously, Oliver had had to be kept away from the other boys because of the condition of the garden at the bottom; now we're all going to be able to play together," said Elizabeth.
She even added that with a family of 5 boys, it's important, for Oliver and the whole family.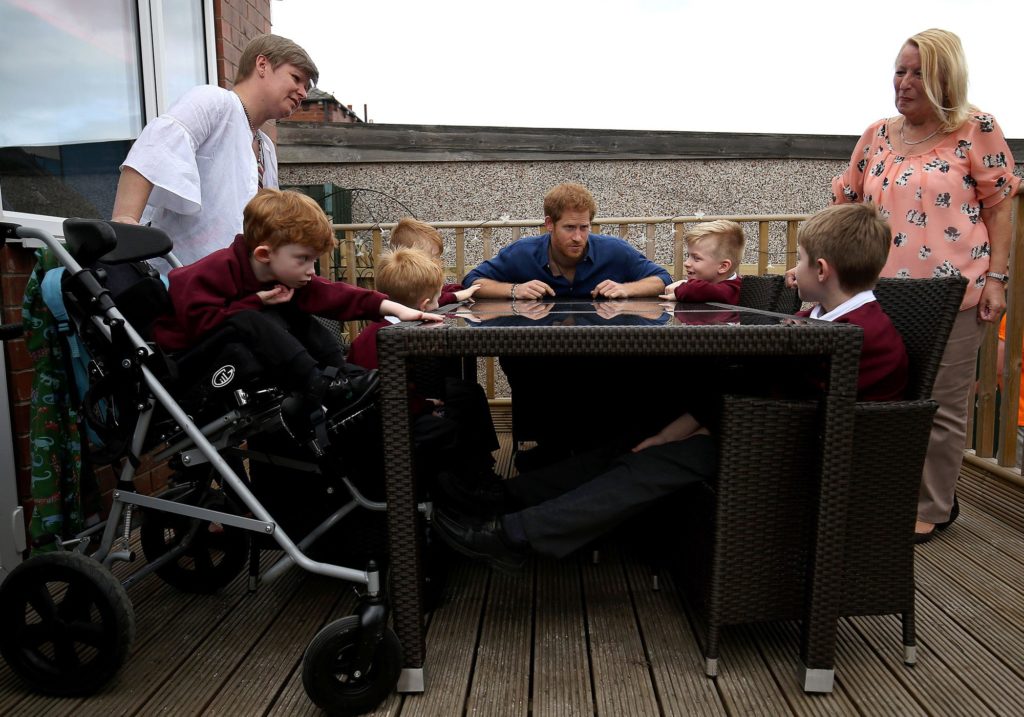 We are so thankful and proud of Harry for going to visit this family, and for giving them exactly what they need. No longer will Oliver have to be left out of family fun, and he can actually join in!
If you are thankful that Harry has decided to help this family become 1 again, and has given Oliver the opportunity to have some fun with his family, SHARE this post!