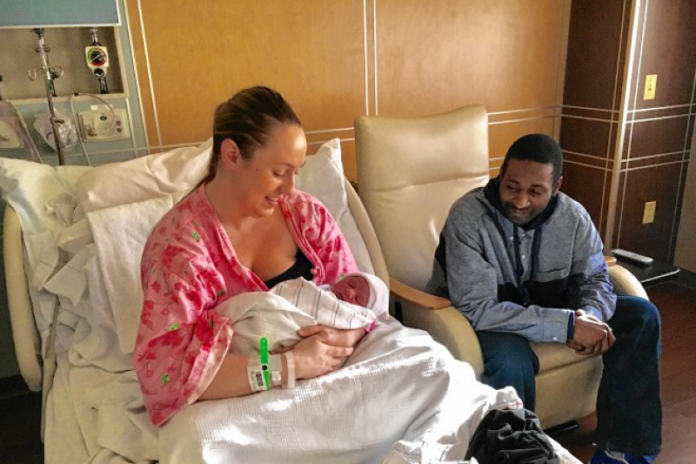 "Sometimes you lose something and you get something even better." This is a quote from the lips of Lamar Austin. Actually, it is more likely directly from his heart. Austin was terminated from his job recently with Salerno Protective Services because he stayed with his wife who was in labor delivering his newborn son into the world.
Incidently, that son, Cainin, was the very first child born in the state of New Hampshire in 2017. Lamar's wife went into labor Friday evening and gave birth on Sunday the 1st of January. He was supposed to be on call 24 hours a day, but he could not attend his weekend shift. That morning, he received a text simply saying that he was "terminated."
When the local newspaper reported the story of Lamar's job loss, a former town board member and paid family leave advocate, Sara Persechino, launched a GoFundMe campaign for the family.
"I don't think they should have to be worrying about financial issues right now; it should be a joyful time for them," Sara said. "I don't think anyone should ever have to choose between their family and their job."
Austin also received three job offers as well as a chance to be an apprentice with the local business manager of the International Brotherhood of Electrical Workers. His former employer refused to comment on Austin's case.
Lamar Austin lost his job, but he gained something even better. . .a healthy wife, a newborn son and a bundle of opportunity.