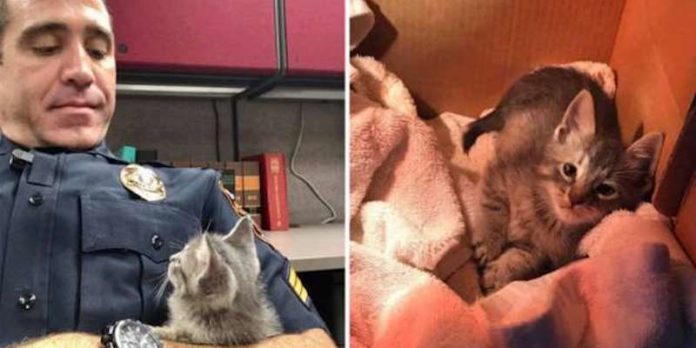 Officer Mike Cardin was on patrol during the night shift, when he suddenly saw something standing under the lamp post. As he got closer, he noticed it was a kitten. And his heart immediately broke.
He knew he couldn't just leave her, so he jumped out of his car, and ran to grab her. He then decided to bring her back to the station, where he made a little kitty bed out of an old record box.
The kitten was then supposed to be kept in the box and to wait until animal control arrived.
But after Mike's co-worker Wallace saw the little gray feline baby, he couldn't help himself.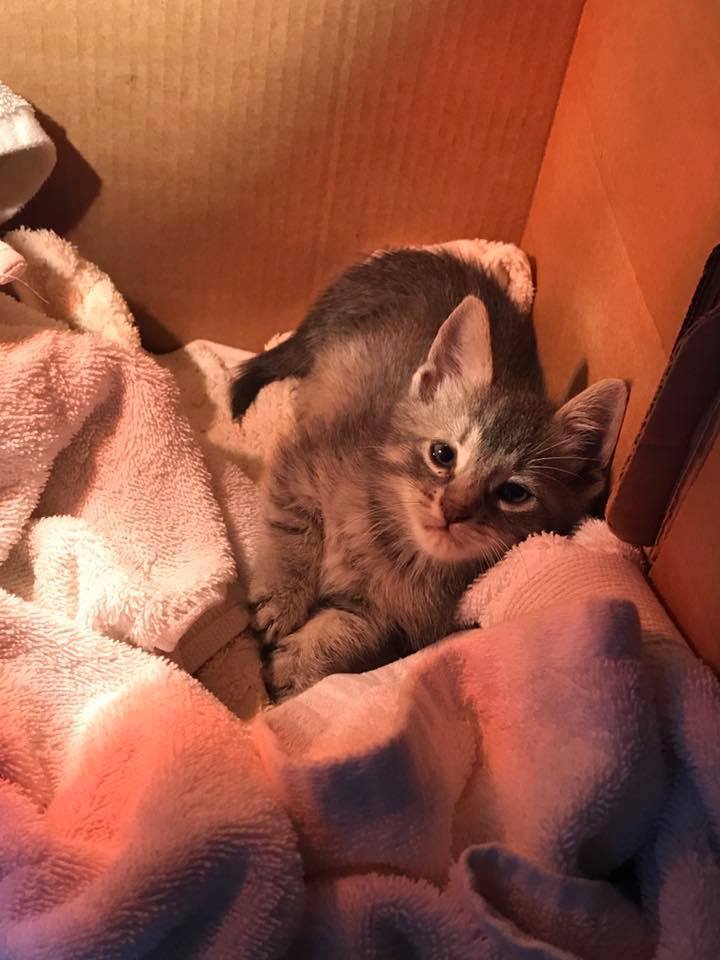 "He didn't want her to be alone all night, so he scooped her up and kept her with him throughout the shift," said the Facebook post.
Officer Wallace continued to do his normal work, all while keeping the kitten with him. And it wasn't long till they just became inseparable.
The kitten, dubbed Kelsey, followed Wallace everywhere. And even when he was dispatched, he loaded her up into his car.
Wallace knew that by the end of the night, he wasn't going to have a choice but to adopt her. And so that's exactly what he did.
The two are so in love with each other, and we are so glad that they were able to find one another! This little fur baby is just too cute! It's no wonder Wallace just had to adopt her!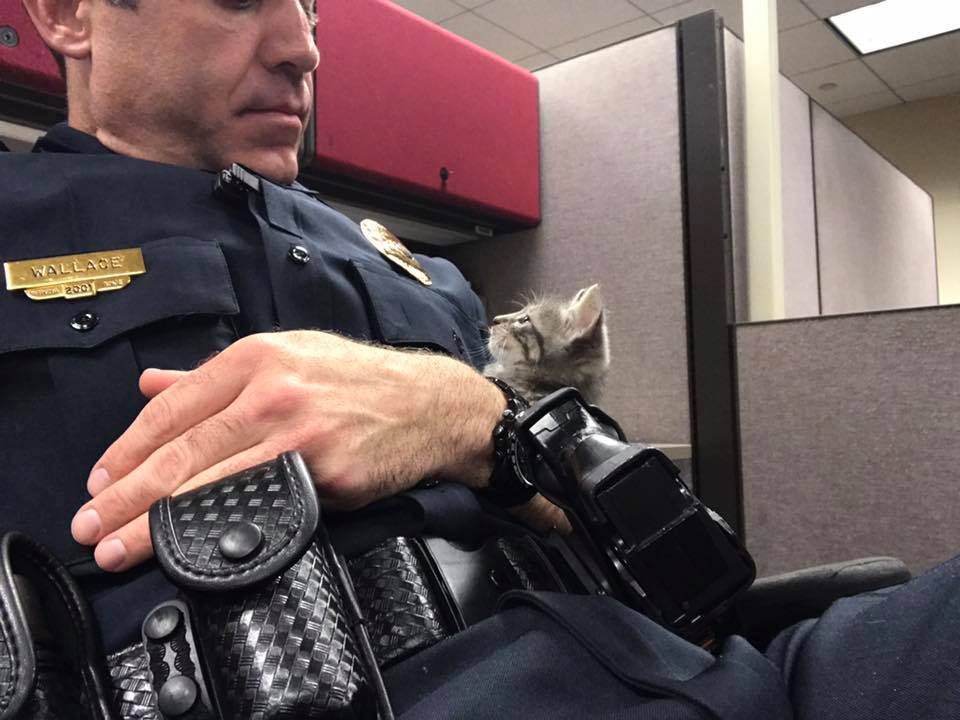 We are so glad that little Kelsey is now adopted and has such a wonderful and loving home! It truly is a miracle she was found!
If you are thankful that Kelsey was found, and now has such a wonderful new home, SHARE this post!