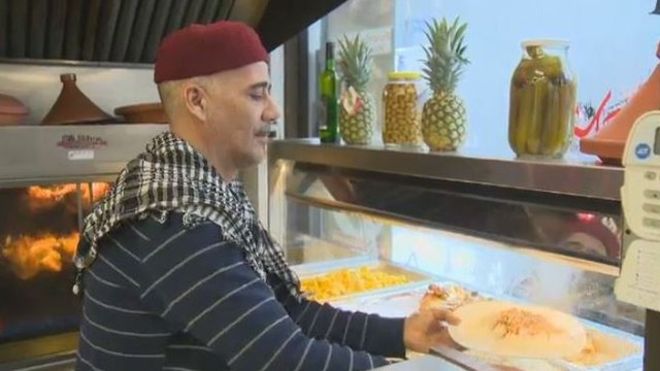 Have you ever seen this sign on a restaurant door before: People with no money welcome to eat free? You can find that sign written in French and English at Marche Ferdous, a Middle Eastern restaurant in Montreal, Canada. They have quietly been handing out meals to the hungry for some time now to help homeless people.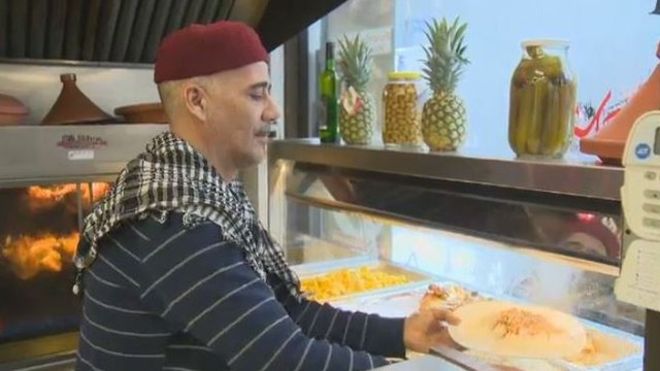 "We do not ask any questions, we do not judge people," co-owner, Yahya Hashemi, said. "They want to eat, [we] give them the food. That's it, that's all."
Hashemi, originally from Iran, said that helping those in need is a part of his Muslim faith and he wanted to give something back to Canada because the country has given so much to him.
Customers have become aware of the restaurant's goodwill and have now started to join in by leaving money to fund people's meals. "They come here, they donate $20, $30, $50 and they say, 'Okay, the next few people are on me'," Mr Hashemi said.
The chef of the restaurant, Abdelkader Bejaoui, said that the generosity was not even a big deal, "It doesn't matter, because at night if you still have leftover food you end up throwing it out, so why not give to those in need?" he said.
The number of people who are now "fans" of the restaurant is exploding since one customer decided to test the policy. Sean Jalbert, who works nearby, went in and said that he had no money. He received warm hospitality and a warm free meal! He said he was "blown away," and then paid for his meal. Jalbert then shared his experience on Facebook and the comments flooded in!
There is power in kindness. . .share this with your friends.