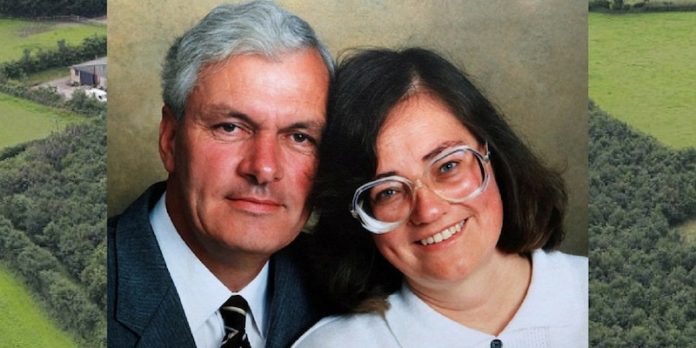 When Janet and Winston met, it was love at first sight. They got married in 1962, moved into a lovely farmhouse, and began to start a family, and gave birth to a beautiful baby boy. Life was going so well until the couple reached 33 years of marriage. Then everything stopped.
Janet passed away in 1995 when she was just 50 years old due to heart failure. Winston and their son struggled to get through it all. Life wasn't the same without her, and never would be. They tried to move on, but couldn't even bear the thought of living life without her.
But then Winston had an idea, one to honor his wife in the most wonderful way.
Janet loved their meadow by their home so much. She would go on walks through there all the time. So Winston thought doing something with the meadow would be a brilliant way commemorate her.
But his secret stayed hidden for 17 years until one day, someone noticed it from up above…in a hot air balloon.
Andy Collett is a regular hot air balloonist and even has his own balloon. So when he went up in the air, he was expecting a normal flight. But once he looked down at the meadow at Winston's home, he was completely caught off guard.
"I have my own balloon and am quite a regular flyer, but this was the most amazing sight I have ever seen from the sky. It was a perfect heart hidden away from view – you would not know it was there. You can just imagine the love story," said Andy.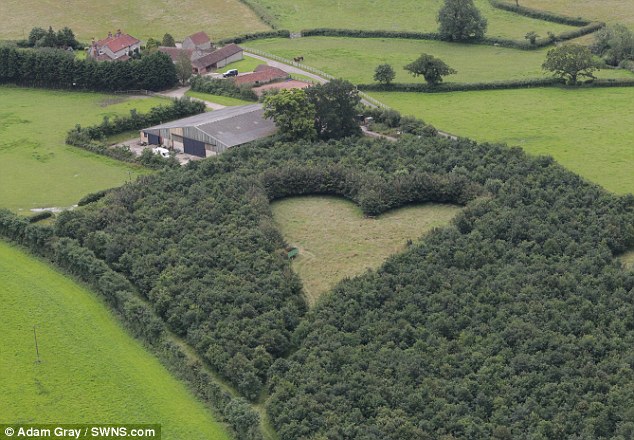 Inside the tree-filled meadow, Winston carved a giant heart, so that anyone who flies overtop will be able to see the love that he and Janet shared.
Winston says he goes out there from time to time to sit, and reflect on all of the good times they shared together. And we know that Janet is looking down on him from above and smiling because of his sweet gesture.
Doing this in honor of his wife has sort of been like therapy for Winston, and has helped him recover from the loss. It is such a beautiful tribute to Janet, and we are so happy that he finally decided to do it.
If you are GLAD that Winston did this, and think it is such a beautiful way to commemorate his late wife, SHARE this post!