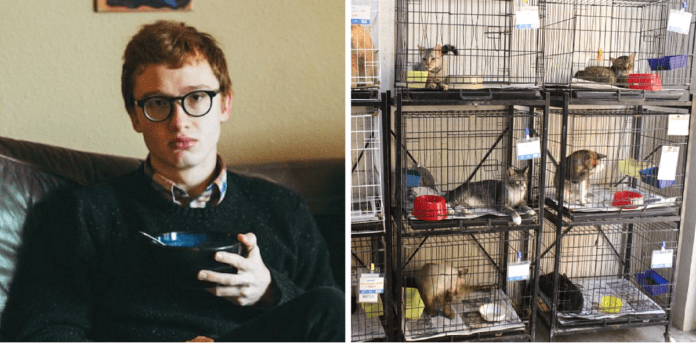 University student Paul wanted a pet and knew that a kitten would be the PURRFECT choice, but he didn't know that his heart would change as soon as he got to the shelter.
"I wanted a cat because cats are generally low maintenance pets that also provides a lot of emotional support and amusement, which is especially helpful in the stressful environment of a university," said Paul during an interview.
He knew upon arriving at the shelter, that he was planning on adopting a spunky, wide-eyed kitten. But after walking around the shelter, looking into the cages of homeless, old felines, he realized something.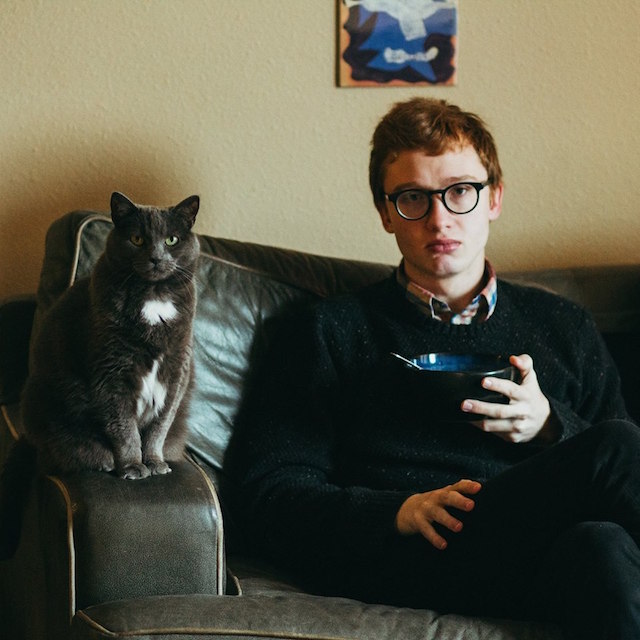 Kittens tend to require a lot more attention and do potentially get into more trouble, and everything just made sense. He should adopt an older cat. One he can trust to be by itself for long stretches of the day, and a kitten was not ideal.
And then it happened. He met Cleo, a 12-year-old grey, and white cat, with beautiful green eyes. He knew right away she was special, and when he heard her background story, he was in tears.
"She was declawed on all four paws by her previous owner, who also introduced a new cat into her household, creating a lot of stress," said Paul.
And it wasn't too soon after that the previous owners had a new baby, and with all the drastic changed, the kitty was beside herself, and stressed, threatened and defenseless. And anxiety got the best of Cleo.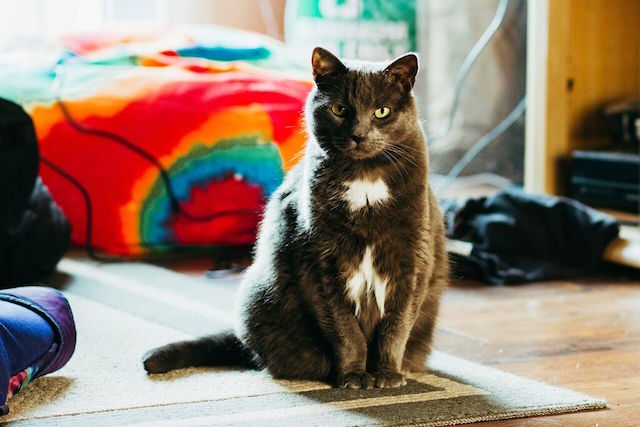 Cleo had become so stressed, that she developed a UTI, and snapped, and bit her owner. Her owners ended up sending her to the shelter because they couldn't deal with it anymore.
Paul decided right there and then that he was going to give her a proper home, where she can live peacefully and happily.
At the apartment he shares with roommates Ben and Dennis, Cleo gets plenty of attention and even has become social around strangers in the apartment. She is able to relax in a quiet environment with no children or other pets, so she is no longer under stress.
Are you glad Paul gave Cleo a second chance? Then SHARE this post!
Article via iheartcats