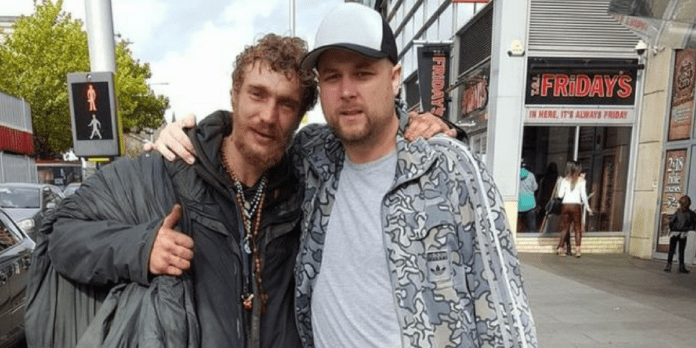 Stories of generosity and selflessness need to be shared more often. I know I am not alone in feeling that it is truly inspiring to see and hear about people who go out of their way to be kind to a stranger or pay it forward in some way.
Also, when a story of kindness is shared, it opens the door and inspires those who read about it to become more selfless in their day to day lives as well.
The ripple effect described above is exactly what happened after one young man shared his beautiful story of generosity.
Craig Wells was eating in a restaurant in Nottingham when he looked out the window and saw a homeless man walking by without shoes. Without missing a beat, he jumped out of his chair and ran out to the street to stop the homeless man named Mark.
Wells immediately offered Mark his $156 trainers.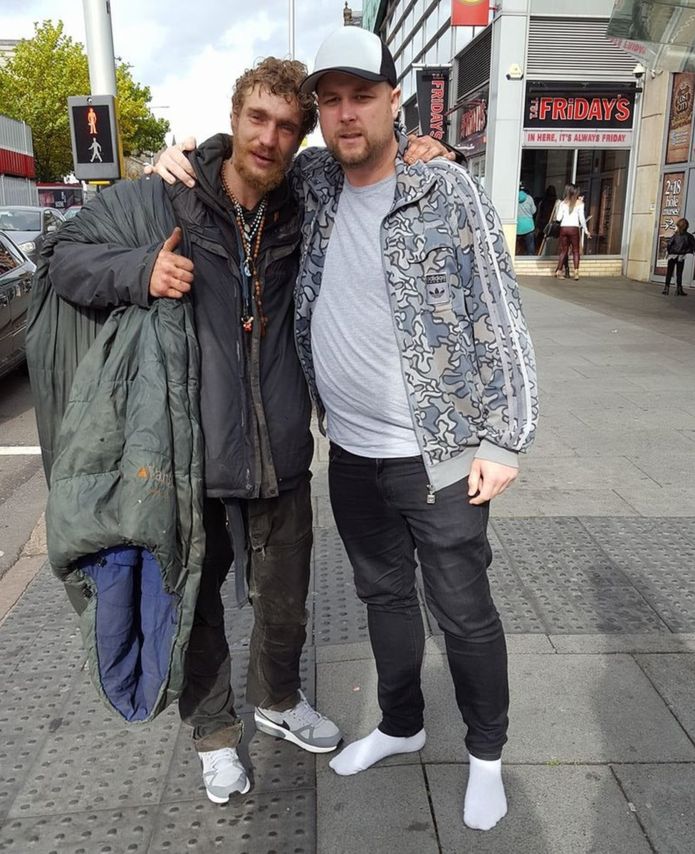 It didn't even phase him that he was sacrificing his expensive shoes. All he was focused on was helping a brother out.
After handing over the shoes, Wells shared that his new friend, Mark, began to cry and hugged Wells. Mark's family even contacted Wells later on to thank him.
After the interaction, Wells shared a picture of the two on Facebook in hopes of encouraging others to "pass it on."
"There is nothing worse than self-praise and I certainly don't want it. If someone is encouraged to step out and help someone in need of this message then love wins," wrote Wells.
The post went viral. It currently has over 9,000 likes and 4,000 shares.
Wells shared that he achieved his goal. People from all over the world have private messaged him sharing their stories of random acts of kindness and passing it forward.
"It may sound a bit fluffy, but love really does make a difference in a world," commented Wells.
Wells made it clear he never wanted attention and certainly did not do it to look good. He just wants "to open people's eyes and offer hope to the homeless and other people in need."
Every time I read stories about people like Wells my heart is honestly filled with joy. To know that in a world so full of hurt, brokenness, and hatred people are still willing to put their own needs and comfort aside is truly comforting. Thank you to Wells and people like him for not being afraid to go above and beyond what's expected.
If you love the generosity of Wells, please SHARE with a friend!
Source: bbc.com