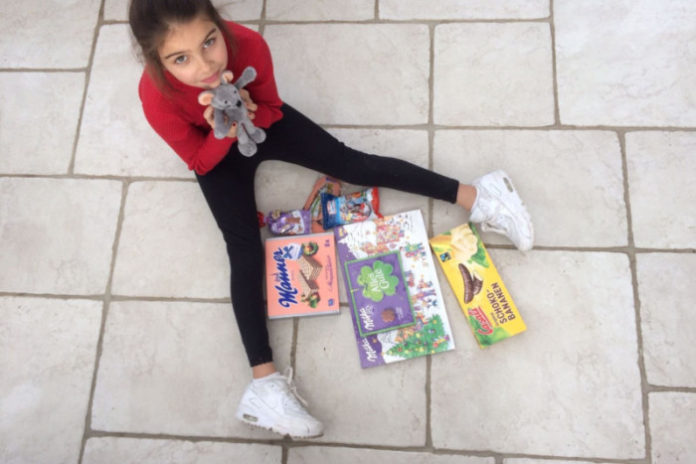 He took his 9-year-old granddaughter to a hilltop on October 27 to send a message to Santa Claus attached to two helium balloons. On Christmas Eve, she was overjoyed to find a box of presents at her doorstep.
Eric Harmer took Lily May to the hilltop with the message and balloons. "The letter was addressed to Santa and it explained about Lily and her family. The balloons barely got off the ground and just cleared the trees at the end of the hill – maybe it might make it to The East Hill or Fairlight, I thought. And that was it. Forgotten about until Christmas Eve," Eric said.
On Christmas Eve, there was a knock at the door and the postman arrived with a parcel about the size of two shoeboxes that was addressed to Lily May Harmer. "Lily opened the Christmas paper wrapped parcel and found inside lots of sweets, an advent calendar and a soft toy. There was also a letter from a family in a ski resort in Austria," Eric shared.
Lily's balloon travelled over France, Germany and Belgium. . .800 hundred miles. . .before it was found by Josef Dorn and his family on October 28th. It just took one day to travel that far. Josef Dorn wrote in his letter to Lily, "My wife Heidi, my two children Reinhard and Romana and I have decided to give you a pleasure. We are really sorry that your letter has not reached the North Pole and Santa, so we decided to send you a little gift."
Eric Harmer said that he was "knocked out!" He is now hoping to get in touch with the Dorn family so that he can thank them for making Lily's Christmas so special. He said: "I want to contact him and tell him how appreciative we are for what he's done and the time and effort he's taken."
What a great story, please share it with your friends.