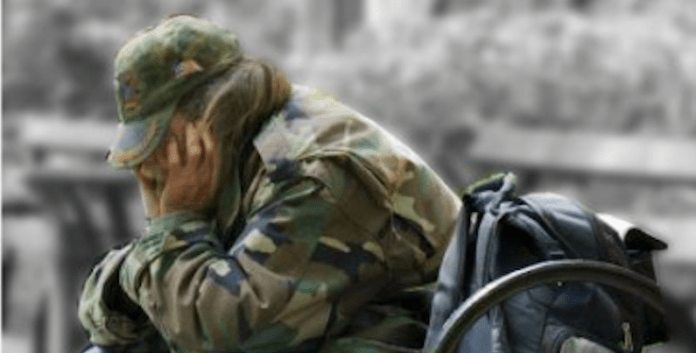 Most communities are working hard just to "make a dent" in their homeless population of veterans… But Lancaster County, PA set a lofty goal not long ago to bring the number of homeless vets in their county to ZERO.  
And because of an 81-partner Lancaster County Coalition, they have reached that goal in record time!
Jen Koppel, executive director of the Lancaster County Coalition to End Homelessness, explained how they have reached the benchmark of a "functional zero" with homeless veterans.
"Functional zero means that we have the capacity and the infrastructure to serve more people and housing than what are hitting the system," she said.
Earlier this year the number of homeless veterans in their county was 21.  That was already down 62% from the numbers gathered in 2010.  But with the continued effort of the county coalition, they have completely eradicated the veteran homeless population today.
Michael Foley, COO of the coalition, said that their success comes at a time when the whole country is pulling together to end veterans homelessness.  He hopes that what Lancaster County has done will be used as a blueprint to serve homeless veterans in other communities nationally.
"We were able to focus on veterans initially, to begin this entire process, because of the priority that was set through the federal government," Foley said. "We're going to and are already using the same strategies to capture all populations."  
"This really is a significant benchmark in our community-wide, collective effort to end homelessness," the Rev. Jim Amstutz, co-chair of the Lancaster County Coalition to End Homelessness, told the county commissioners. "There is no reason for a veteran in Lancaster County to be homeless."
"Veterans have served their country, and we have a great responsibility to make sure they and/ or their families do not fall through the cracks," county commissioner Craig Lehman said. "The real measure of our success will be continuing to maintain that functional zero."
There you have it. . .politicians, pastors, executives and volunteers. . .all working together to reach a lofty goal. Judging from the amazing success of the coalition already, it won't be long before the total population of those homeless in Lancaster County reaches that magic number of ZERO.
Please SHARE this story and plan with all your friends and hopefully other cities will join in!