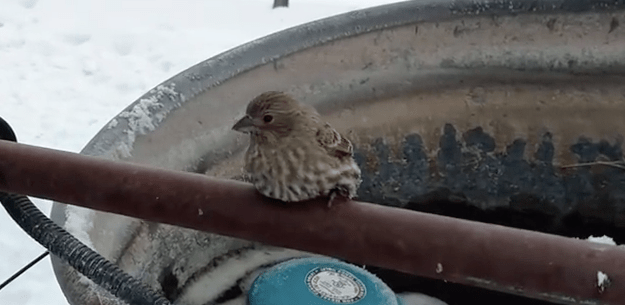 Do you remember that great Gospel song, "His Eye Is On The Sparrow?" Here is a story of an Idaho man who had his eye on a sparrow who was in a very dangerous place. The little bird was frozen to a metal fence, unable to get its feet free from the thin layer of ice.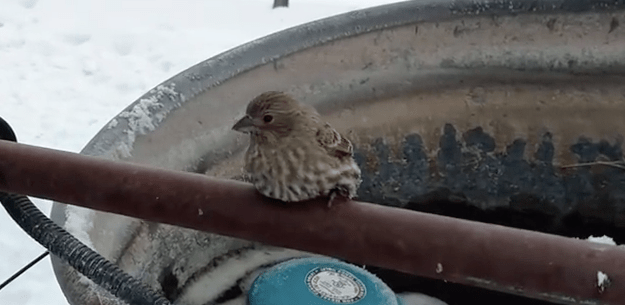 Nelson Wilson Caldwell was feeding his horses on New Year's Day when he saw the little sparrow stuck on the steel fence near a heated water tank. "It is not uncommon for birds to drink from the heated tank," Wilson wrote on his YouTube post. "Apparently this unfortunate bird had gotten its feet wet and, while making its exit, had become frozen to the fence in the prevailing near zero Idaho temperatures."
The first plan was to hold the frightened bird with one hand to gently keep it from wildly flapping it's wings while pressing his other hand around the fence and the bird's feet. It wasn't thawing fast enough.
"It then seemed that warming the bird's feet with my warm breath would bring quicker success," he wrote. In just a matter of seconds, he was able to gingerly pick up the bird's feet off of the metal fence.
The bird was then released back into the sky. "A delightful way to start a New Year," he said.
No doubt that little bird would have sung: "I sing because I'm happy, I sing because I'm free! His eye is on the sparrow, and I know He watches me."