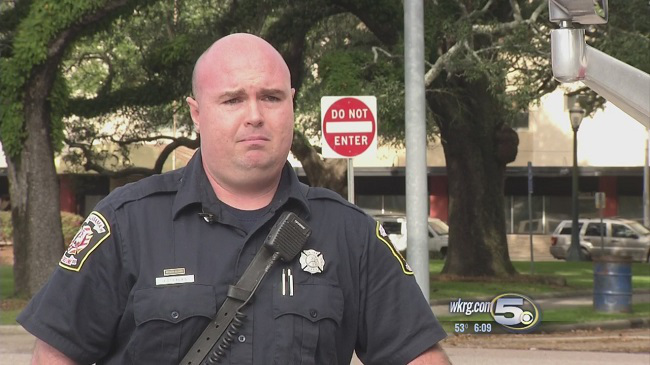 "I kicked my shoes off, went in, was able to get the door open and the car was slowly taking on water at that point. [McCollum] was conscious, and I was able to pull him out, get him to shore, get him to dry land."
That is the harrowing account that this Mobile, Alabama firefighter gave on Tuesday after he rescued James McCollum from certain death in Mobile Bay.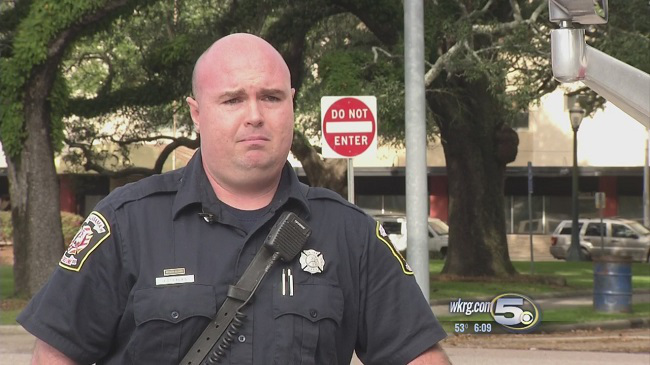 Mobile firefighter, Jonathon C. Lyles, was off duty and was driving home to Daphne when he saw the car go off the road into the bay. He immediately rushed into rescue mode and dove into the water. Getting to the man and getting him out of the car was risky, Lyles had the cuts and bruises to prove it, but he got the job done.
It seems that McCollum must have suffered a "medical episode" at the wheel which caused him to speed and then plummet into the water off of the Causeway. The accident left him in serious condition at the USA Medical Center after he was life-flighted from the scene.
"That was one of those situations where you just act on it. We train so much it becomes second nature to us. A lot of people would hesitate, but you do a quick size-up in your head, look at the surroundings around you, and go," said Lyles.
Even though all signs point to it, don't call Lyles a hero, he was just doing his job. "No, not at all," said Lyles when asked if he considered himself a hero. "I haven't made the ultimate sacrifice yet. Those guys, those are the heroes."