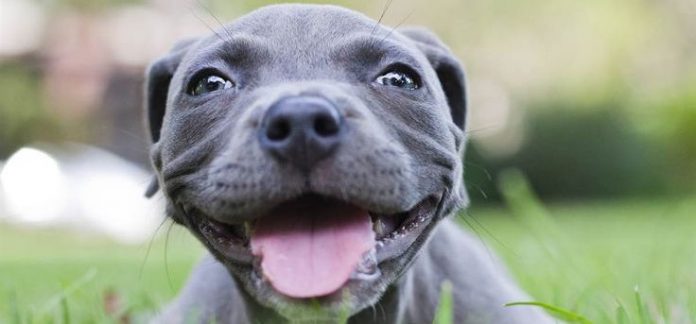 Kayla Filoon has spent her free time volunteering as a dog walker for the past year at ACCT Philly, an animal shelter in Philadelphia. And as much as she loves all the dogs there, there was one that grabbed her attention.
The the dog first came in, he was in bad shape. He was underweight, was missing fur and bruised in spots and even had kennel cough. And as rugged as this 4 year old Pit Bull looked, his personality was quite the opposite.
As she took him out for a walk, he was super cuddly with her, and didn't bark and react like other dogs within the shelter. She knew she wanted the dog, Russ, so she acted as quickly as she could, to avoid the risk of euthanasia.
So the next day, she filled out paperwork, and Russ was then pronounced hers. And as soon as she brought him home, he fit right in. Kayla's aunt took a picture and posted it just to show how cuddly Russ is, and the photo, unsurprisingly, went viral.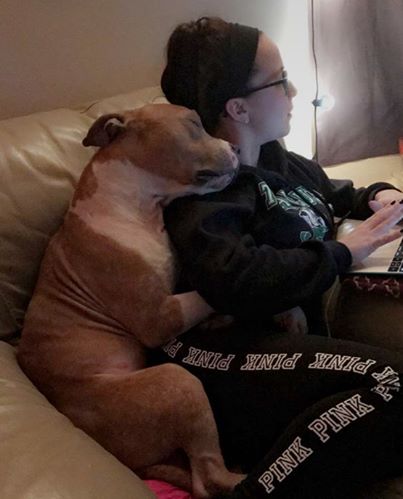 "He's such a love bug honestly. I'll be lying there, and he'll put his head under my arm, or his paw over my chest. And he'll even lay on my chest," said Kayla.
We are so happy Kayla decided to adopt him and bring him home! These two are definitely best friends, and we find it absolutely adorable! What do you think? SHARE this post if you think their relationship is the cutest thing ever!