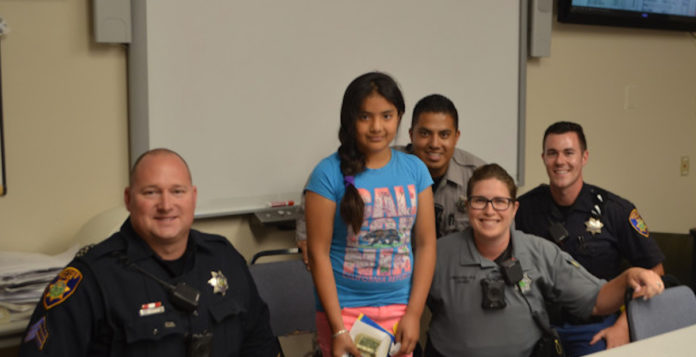 A small girl decided one day that she was going to collect up enough money that she would be able to go to Disneyland. It was all she ever wanted, so she put aside a jar and made it a priority to make enough cash to be able to go. That's when it all came crashing down. One night in the middle of the night a thief stole it all. She was left heartbroken. That is, until her community stepped up to fix the situation.
Andrea Ramirez's family had been saving up their money so that they could make their daughters dream come true. That all changed when a thief broke in and made off with her hard earned $200. "She saved her money all year, which is pretty significant for a 10-year-old," Salinas Police Chief Adele Frese said.
Andrea had taken all of her money and stored it in a suitcase next to her bed. When the family came home one night, they realized that their house had been broken into. The family was devastated, but they had not realized the extent until they noticed that the suitcase was gone.
"Our officers discussed how sad it is what happened to this girl," Frese said. The officers eventually found the suitcase but all of the money had been taken from it. That's when the department agreed it was only right to raise the money through donations for the little girl. Before they had even realized the extent of what they had done, they raised over $1000.
The officers surprised the family with the gift in a special way. They called them in to "identify stolen items" but really, they were about to present them with the $1,050 they had collected. "Her dad was so humble and so grateful; Andrea was absolutely stunned," Frese said. "This is the type of thing that we go to policing for. To heal harms is kind of healing for us too."
We are very proud of this station for stepping up and helping this little girl regain her faith in the society that she lives in. Although someone made away with her money, she was able to go to her dream vacation and more. We are glad that it all worked out, and are hoping that they had a great time on vacation!
If you think these officers are amazing for doing this for Andrea, SHARE this post!