Residents of a small Nebraska city recently got together to fulfill a dying man's wish, and it may be one of the most touching things EVER.
Dr. Dan Harrahill was a doctor who's loved by many. He would stop whatever he was doing to help others over his 18 years as a family practice physician. But he got terrible news last November. He had colon cancer.
His family believed he would spend several more years with him, which would allow him to see his son Noah graduate from high school and be able to walk his daughter Emilea down he aisle in June. But it was progressing quickly, and it wasn't looking good.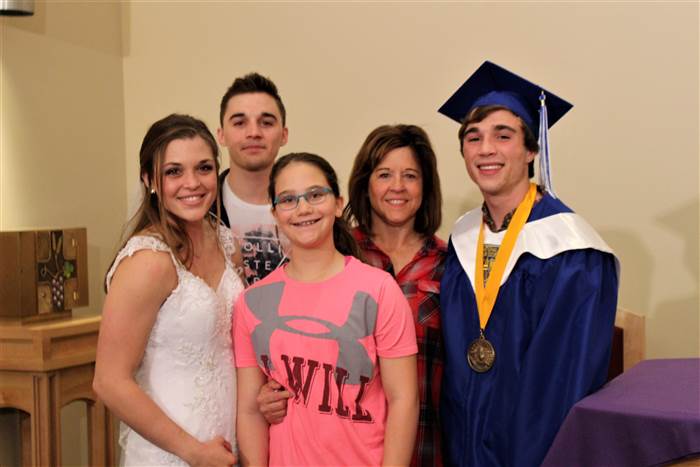 In February, the family was told that he would have 9-15 months to live. But that quickly changed on March 23rd, when he was hospitalized and told he would be lucky if he would live another week.
Upon hearing this, Emilea and her fiancé drove from their home in Lincoln. She brought her wedding dress because she knew he had wanted to see what she looked like in it.
"Kyle and I just kinda of looked at each other and said, 'Let's just do this now,'" said Emilea.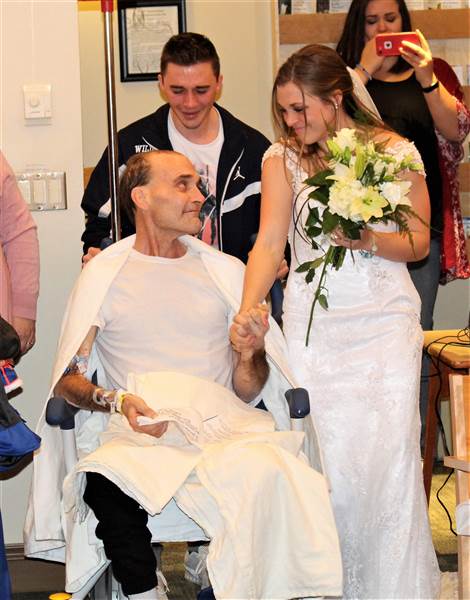 Calls were made to the priest who was going to marry the couple, Shelly (Dan's wife), Noah's high school principal and numerous other community members. And a few short hours later, a graduation would be taking place at the hospital, followed by a wedding.
"It was incredible. It was the best moment I could ever ask for. That was always his goal — to walk me down the aisle. It was beyond words. It was so special," said Emilea.
Her dad was in tears. He couldn't believe that everyone was able to make all of it happen. He was in tears, and we were too!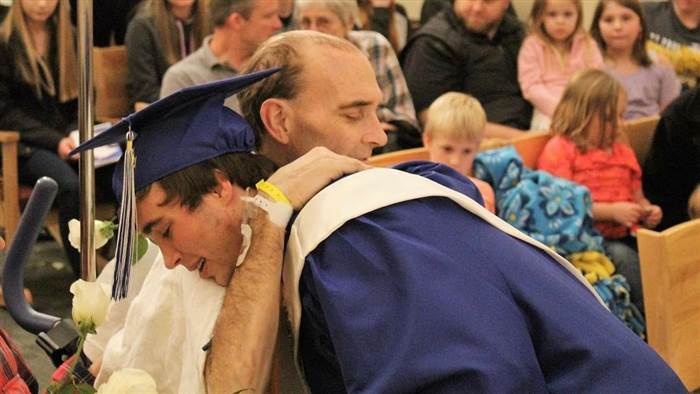 "The joy shown in his eyes when she walked into the room in her wedding dress was so beautiful to me. He later said to me that it was one of the best days of his life," said Shelly.
We are so thankful that the community helped out and put all of this together for Dan, who had passed away just two weeks later. He got to see his daughter get married, and son graduate, all because of the hearts of others.
If you are touched by what this community did for this family, SHARE this post!