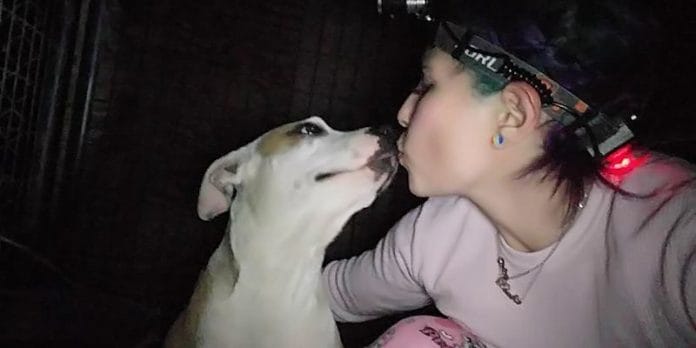 Dogs are smart creatures. Everyone knows that, and knows how determined they can be as well. So when this dog was rescued, and continued to escape, they knew that there was something out there, and that she needed to be with them.
Kystle and Allen Woodward, who run Pinky Paws ResQ, located in California. They received a call about a dog, and went to go rescue her. But to their dismay, they failed to capture her. The next day, they set up a trap (a harmless one of course) and were able to bring her back to the shelter. There was just one tiny…actually make that big, problem. She wouldn't stay put.
The Woodward's had no idea why she continued to try and get away from them, since she was being well taken care of. But it wasn't until that she was taken in for a vet checkup, that they discovered why.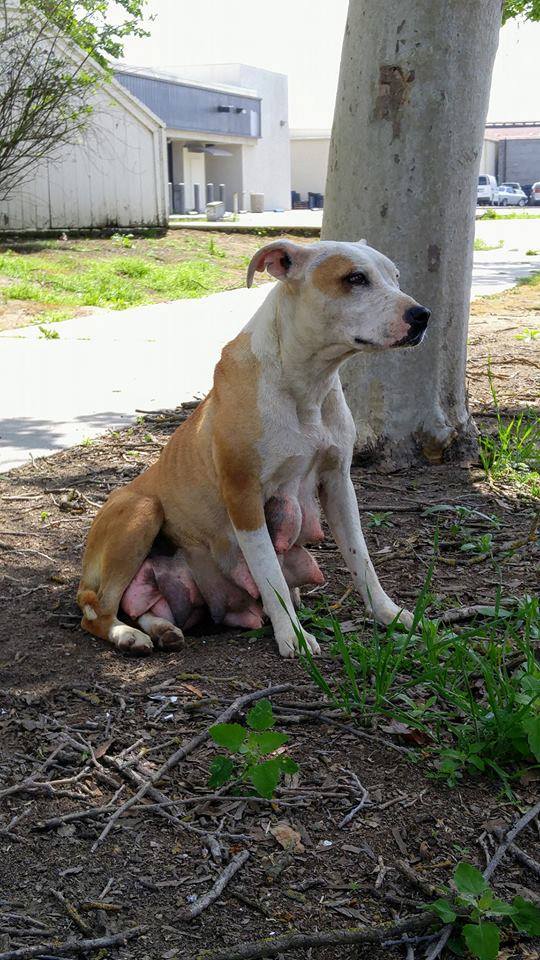 Betty had just recently given birth, and was nursing. The Woodward's were astonished by this discovery, but then began to become worried about her babies.
"I kept thinking about all those pups suffering a painful death, starving," said Mrs. Woodward.
Krystle had said that numerous times, Betty would walk around 2 miles from the county limits, looking for her pups during the day.
The very next day, Woodward set Betty free from the center, and decided to follow her, hoping that by doing so, she would lead her to her puppies.
Betty came to a stop about 2 miles from the sanctuary, at a deserted barn.
They couple went inside, and saw 10 pups under broken floorboards of the barn, and immediately, with Betty's permission, picked them up and took them back to the rescue center, along with Betty herself.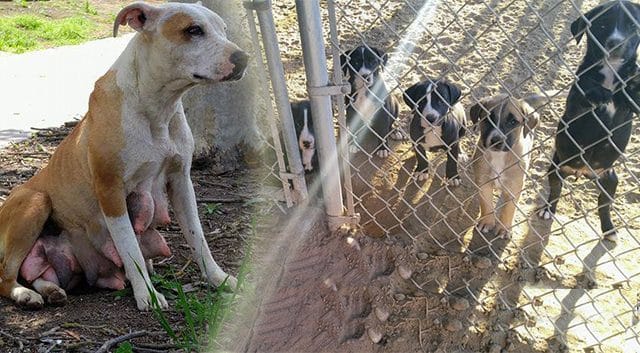 "She trusted me to show me where her 10 puppies were found. This is truly a miracle to me," said Krystle.
If you are beyond grateful that Betty and her pups were rescued, and are now in a safe environment, SHARE this post!