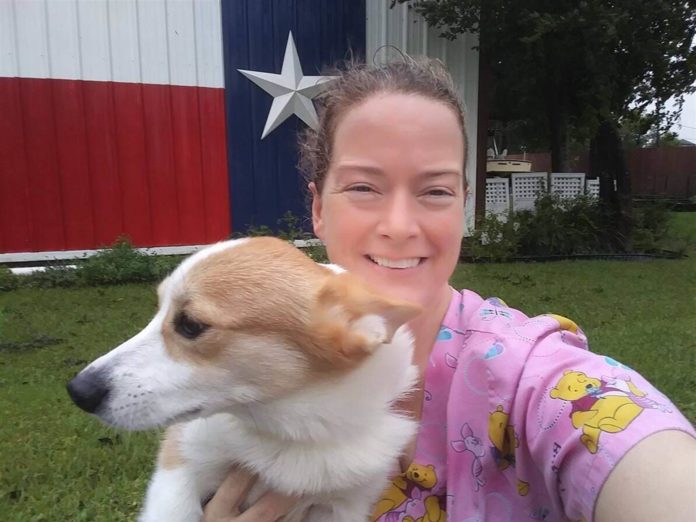 Betty Walter and her 20 dogs were in the attic of her house for 14 hours before being rescued from the disaster that Hurricane Harvey caused in Texas.
With 20 scared pups looking to Walter to provide them with safety and care during this havoc, she couldn't leave them. While the water continually rose in her one story house, they waited.
4 of the 20 dogs were her own while the other 16 belonged to neighbors and friends or were in her care while they were waiting to be adopted. While first responders made their way down her street to save people from the deep waters, Walter turned down help. The boats only had enough room for people, not people and their fur babies.
She told TODAY, "I was not going to leave the dogs. These little pets were depending on me to take care of them."
Getting all 20 dogs into the attic was a difficult task for her. Some of the dogs were small and lightweight but there was also a Great Pyrenees weighing 120 pounds.
As Walter and the puppies waited the rain did not. The water continued to rise and she started to worry about the possibility of being stuck. She had fear of her phone dying so like others in the hurricane she sent out messages on social media about needing to be rescued.
While no one saw her message and came to the rescue, with luck on her side, help arrived anyway.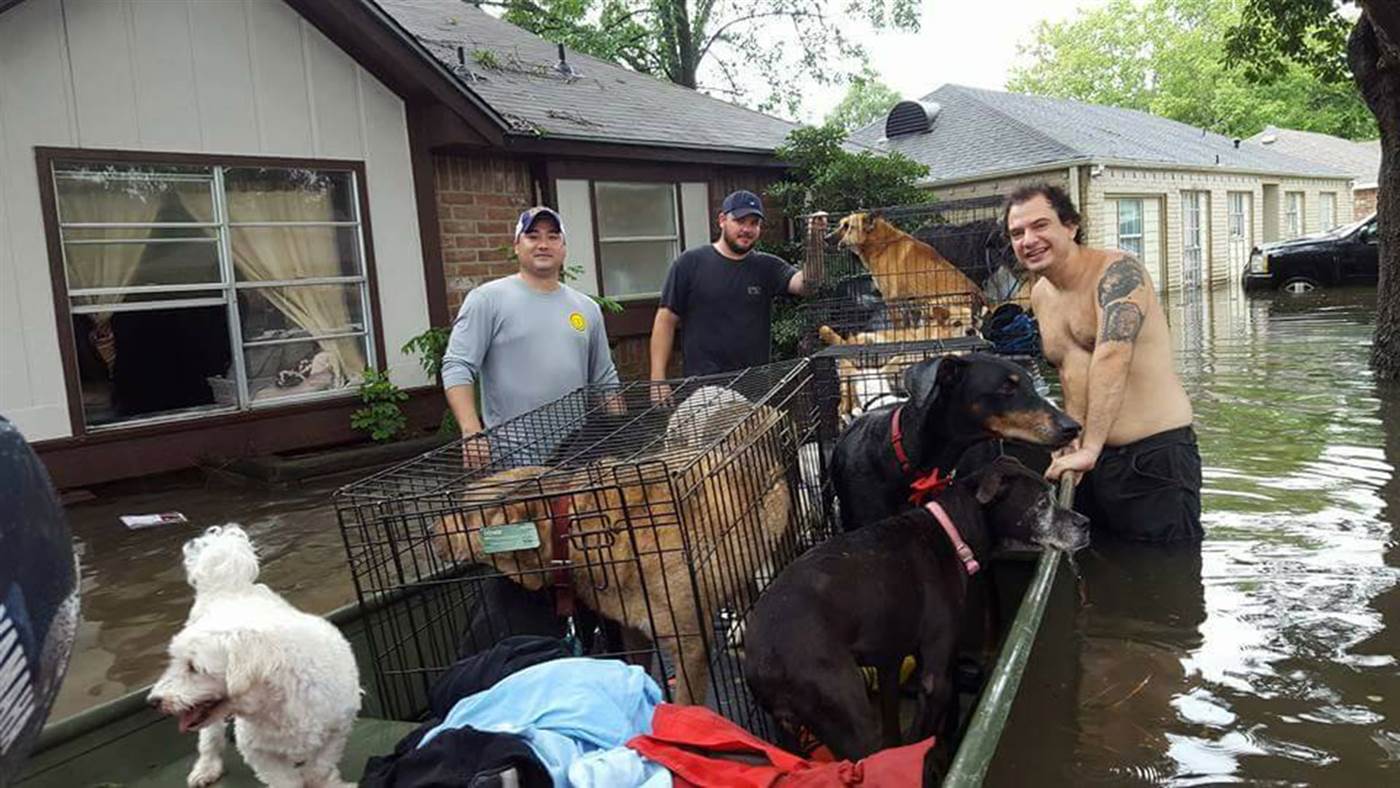 Buck Beasley, a volunteer of Bay Area Pet Adoptions, set out in his boat to rescue a lady who had medical equipment that could not get wet. When he got there, he had learned the woman was already safe so he decided to journey around the neighborhood in search of others in need.
He came across two other men, Jeremy Williams and Anthony Hernandez who also set out to search for people to help.
They found a man and his Doberman and welcomed them aboard. Williams turned the corner and found Betty Walter. He invited her to come on the boat through a window and she told him she had a lot of dogs.
Williams responded, "it's okay, we'll load them up, too."
They helped the dogs safely onboard and walked alongside the boat because this boat only had room for the dogs (what a coincidence). With water deep in some places, sometimes Walter's feet hardly touched the ground.
With water deep in some places, sometimes Walter's feet hardly touched the ground and she had to swim to stay above water.
As soon as they made it to dry land the dogs were loaded up along with the people in Beasley's truck. They made the 20-mile trek to his home where they were safe from flooding.
He made the call to his wife telling her of the people and truckload of dogs coming to their home, and she thought it sounded great.
Throughout the storm, the couple had been going out saving other animals out of the water including goats and dogs. They even had an entire structure on their land for homeless dogs to stay during the storm. All of the dogs have since found foster homes.
Beasley's wife said, "Everything just came together. How many times have you said, 'I wish I could do something?'…You're not often presented with an opportunity you're so well suited for."
If you felt relieved that Walters and her puppies were saved from the horrific flooding, please SHARE this with your friends and family!
Image/Story Source: today.com