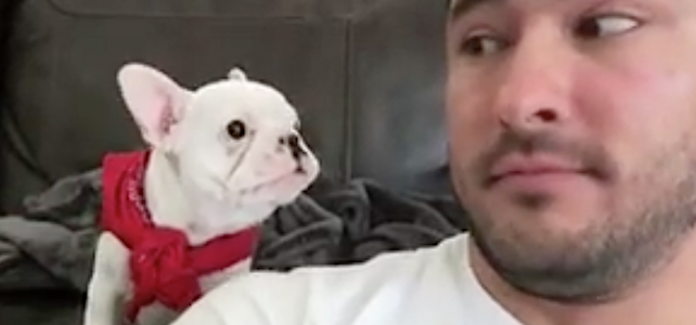 Okay not everyone loves puppies and puppy kisses. I get that. Some people just aren't dog people, and it's no big deal.
But if you don't find this video to be absolutely adorable, then we encourage you to go to therapy and get some help, because this has to be one of the sweetest things ever. Just try not to laugh.
This man puts a bandana on his little pup, and it is just too cute.
So, like any adoring parent, he begins to take a video of their conversation because he just needed to capture the pup's reaction on camera… It was too great to miss.
The man continues to call his little pooch handsome, saying that the bandana looks good on him. And the puppies reaction is just so sweet and funny, you'll be smiling as big as you possibly can!
Don't believe me? Watch and see for yourself!
If this video made you smile and giggle, then SHARE this post with your friends to share the love!