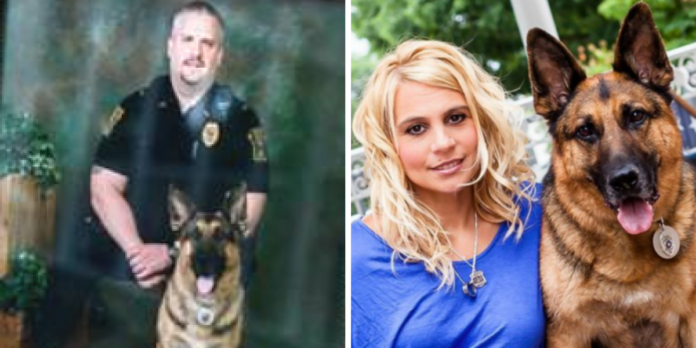 Believe it or not, there are still people in this world who don't think that dogs are "man's best friend." These are the same kinds of people that don't see the potential these beautiful creatures have, but I digress.
It doesn't matter where you are in the universe because if you have a pet dog, it loves you so much and wants to be by your side 24/7.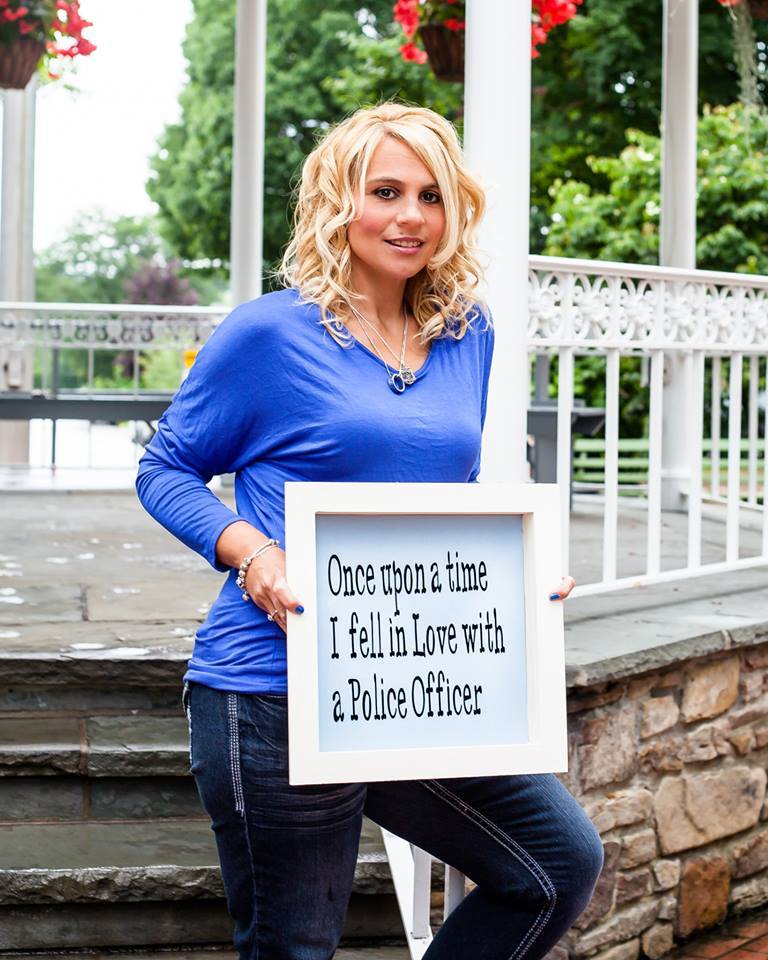 A perfect example: our wonderful story developed in Ligonier, Pennsylvania. There were three involved, including a six-year-old German Shepherd named Blek, his master Eric Eslary and wife Mary Beth Taylor-Eslary.
Blek came to the couple when Eslary was a member of the Ligonier Township police department; Blek is called a K9 dog and helps law enforcement in sniffing out drugs and explosives, locating missing people, etc. K9 police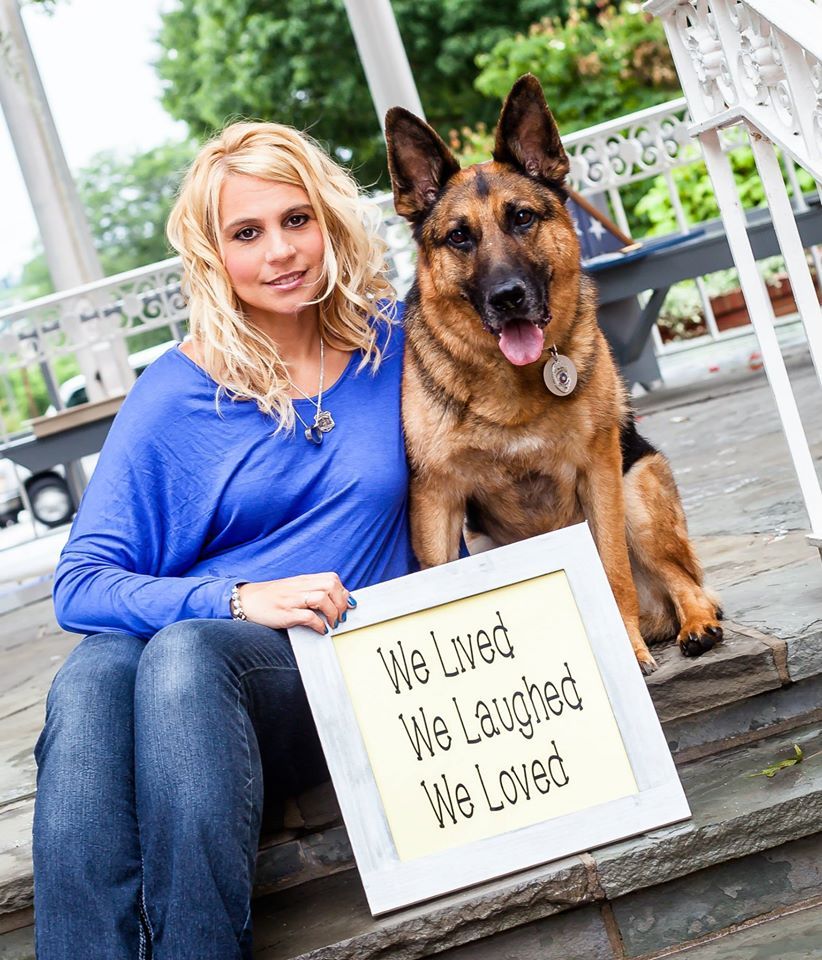 dogs always live with their handlers. Blek was with Lt. Eslary for just about every moment; they were partners in a sense.
Then, a tragic incident unfolded while Eslary was in the line of duty. The lieutenant was killed in a head-on collision when a work van driven on the wrong side of the road encountered Eslary's patrol SUV around 2 a.m. near Idlewild Park. Eslary was pronounced dead at the scene.
Blek survived the collision and stayed by the body of his master during the rush of emergency vehicles and emergency responders spilling out at the scene.
Mrs. Eslary works as a 911 dispatcher and was off-duty when the crash occurred, but she sped to the scene upon hearing of the accident. She comforted Blek, holding on to him with a fierce, desperate grip
full of emotion. Neither one of them wanted to leave the man's side.
It was a heartbreaking moment for Blek and Mrs. Eslary. It changed their lives forever and they both miss him so very much. Eric is also a father of six children.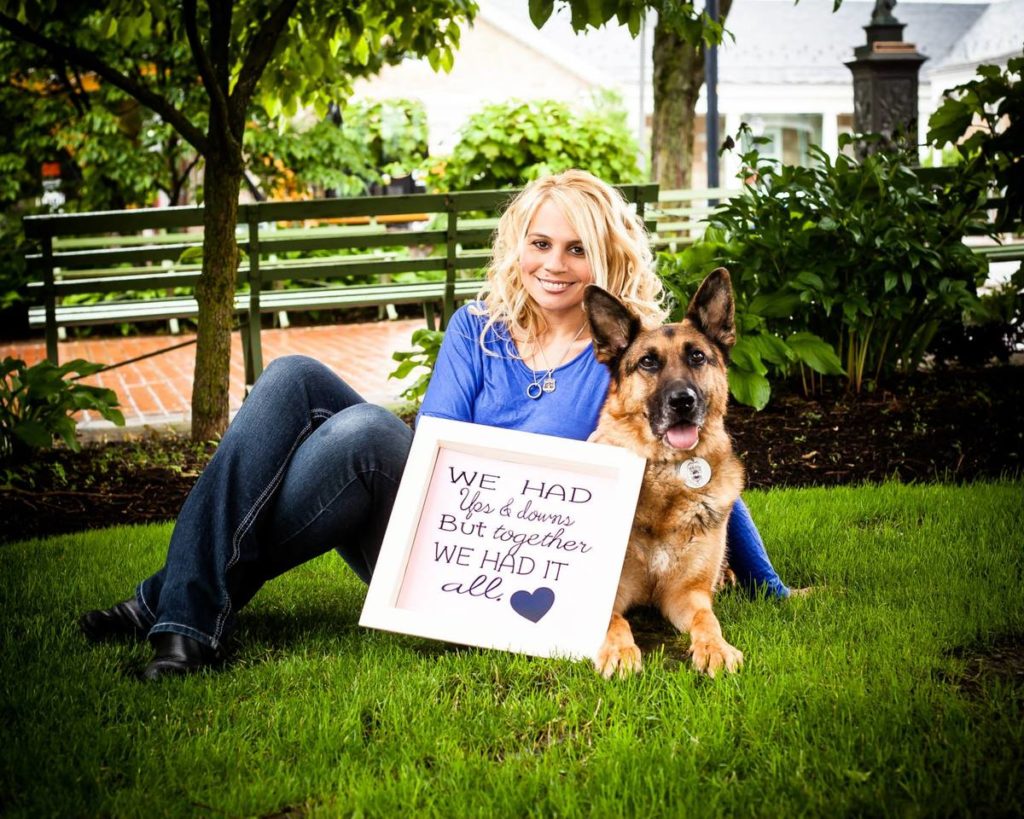 Throughout all the grief and emptiness has come a soothing presence for Mrs. Eslary and Blek. A photographer by the name of Christy Boyd reached out to the widow because she felt her pain and could share in her loss. Boyd's stepson had died in a car crash in 2008 leaving her with a unique empathy for the newly widowed woman.
Boyd asked Eslary if she and Blek would like to participate in their own tender photoshoot that would honor and celebrate the life of Lt. Eric Eslary. The widow agreed, and the images are haunting, sentimental and quite beautiful.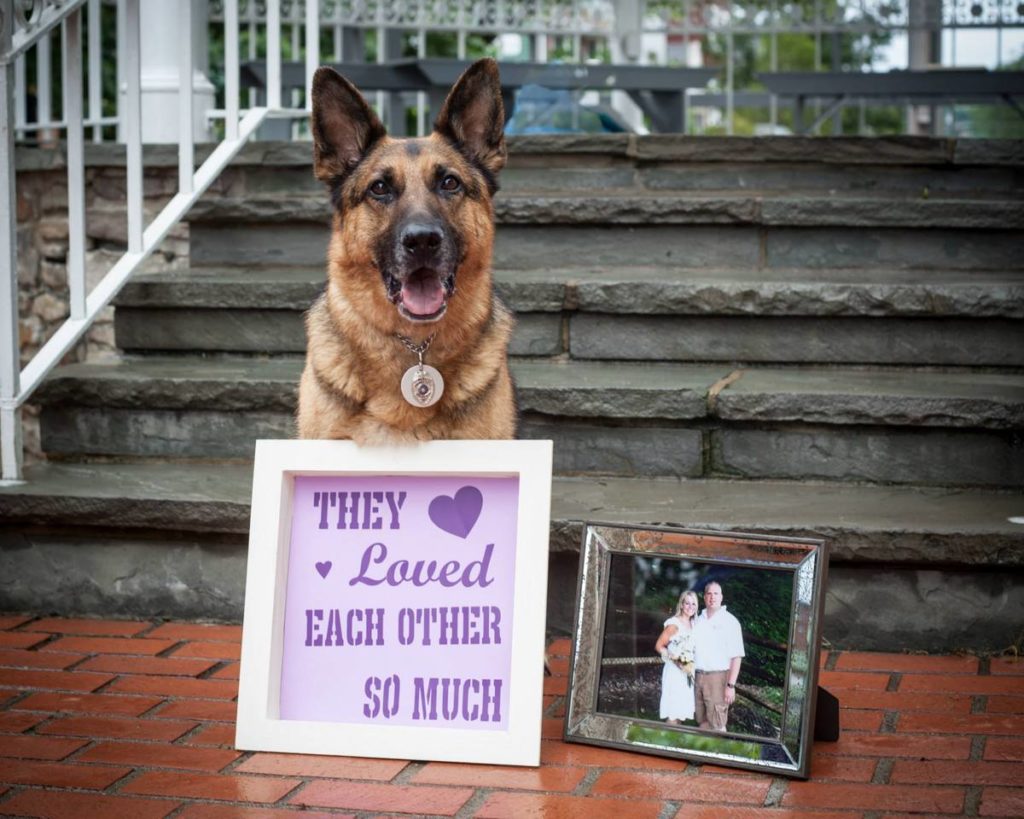 Eslary and her late husband were both married before. The couple agreed to walk down the aisle again, and it did not matter that Mary Beth Taylor-Eslary had recently been diagnosed with multiple sclerosis.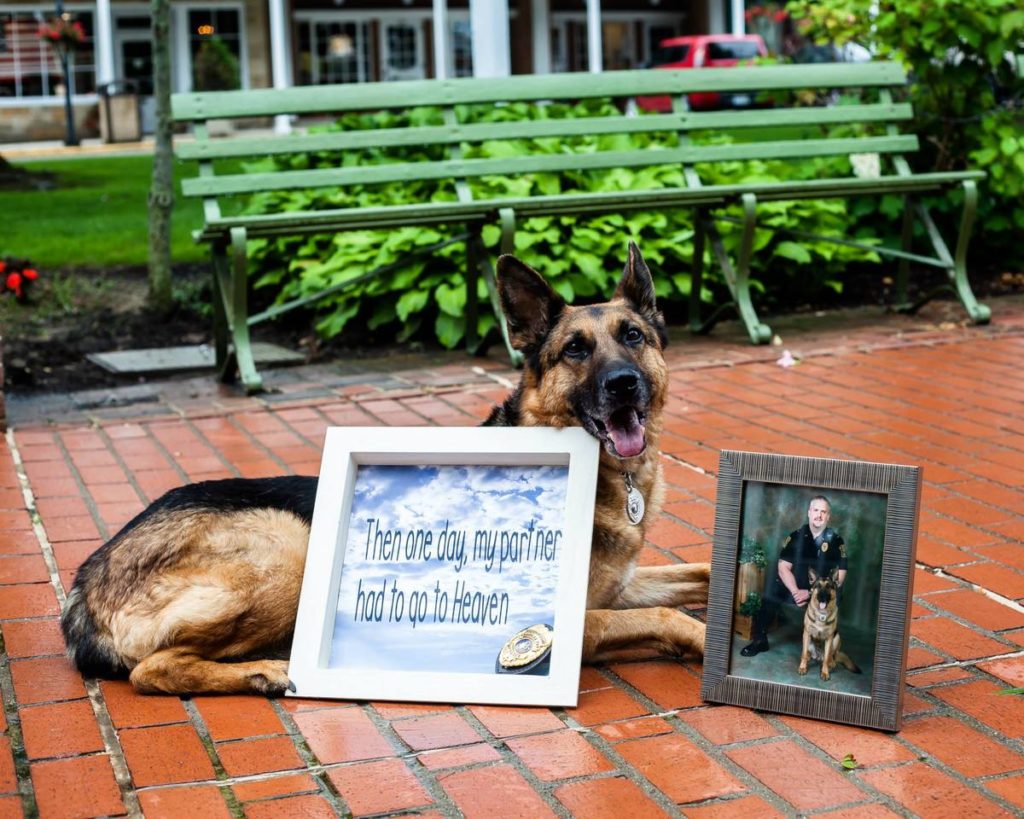 Lt. Eslary always wanted to make sure she was well and would always be cared for.
It looks like Blek came into the Eslary family for another reason. Both are doing well.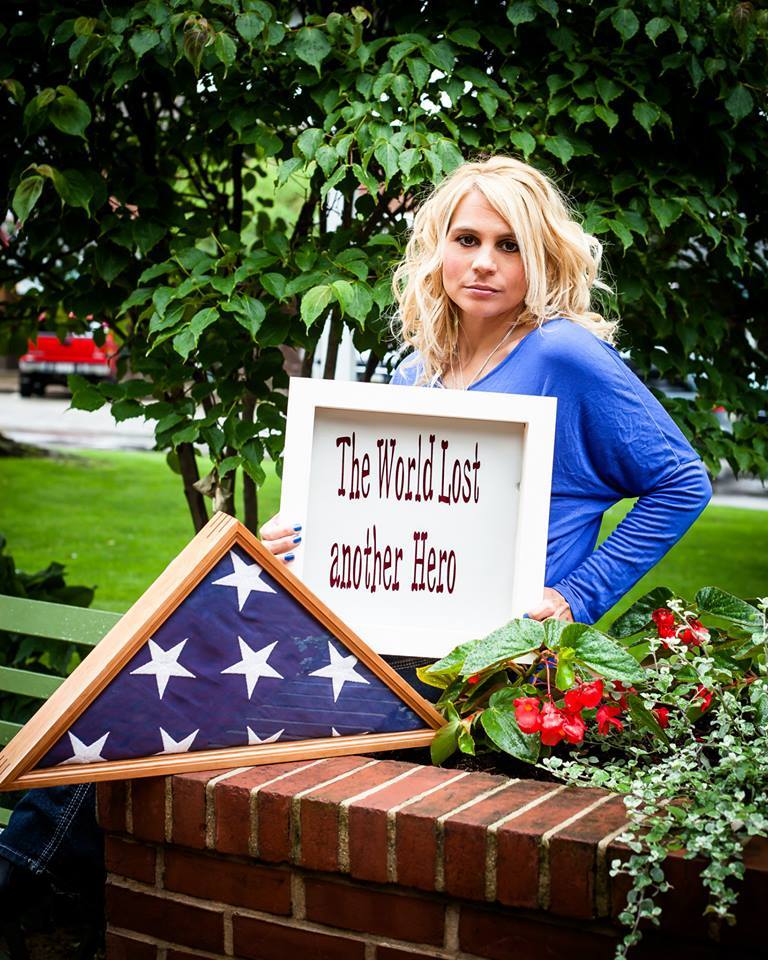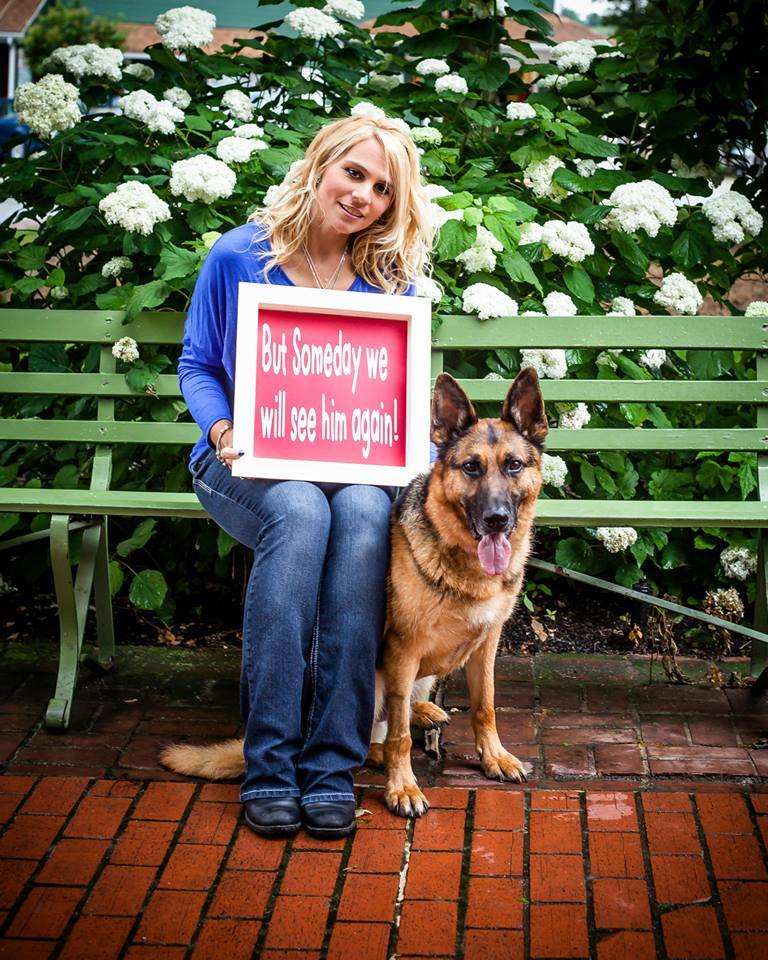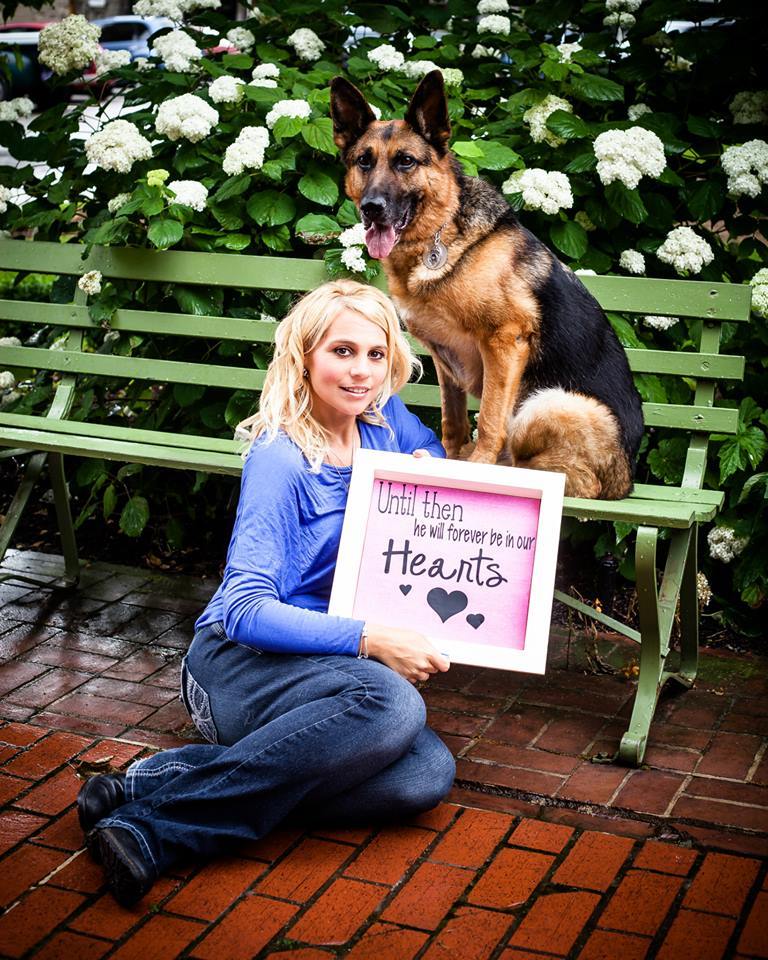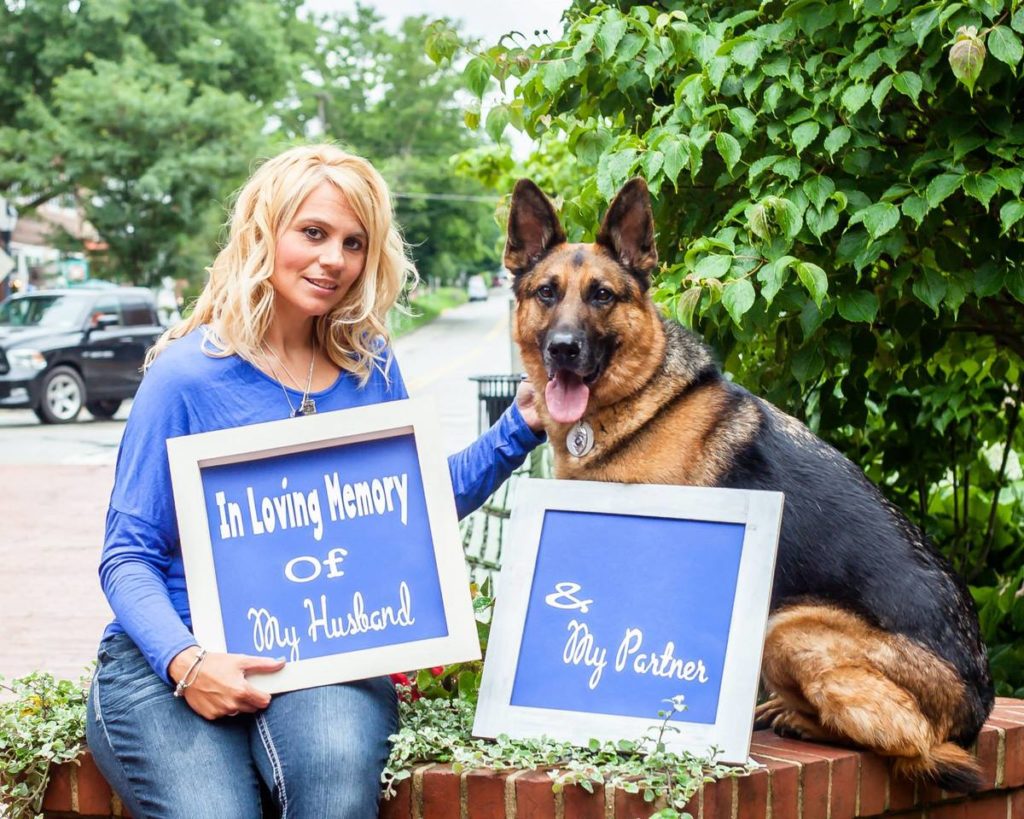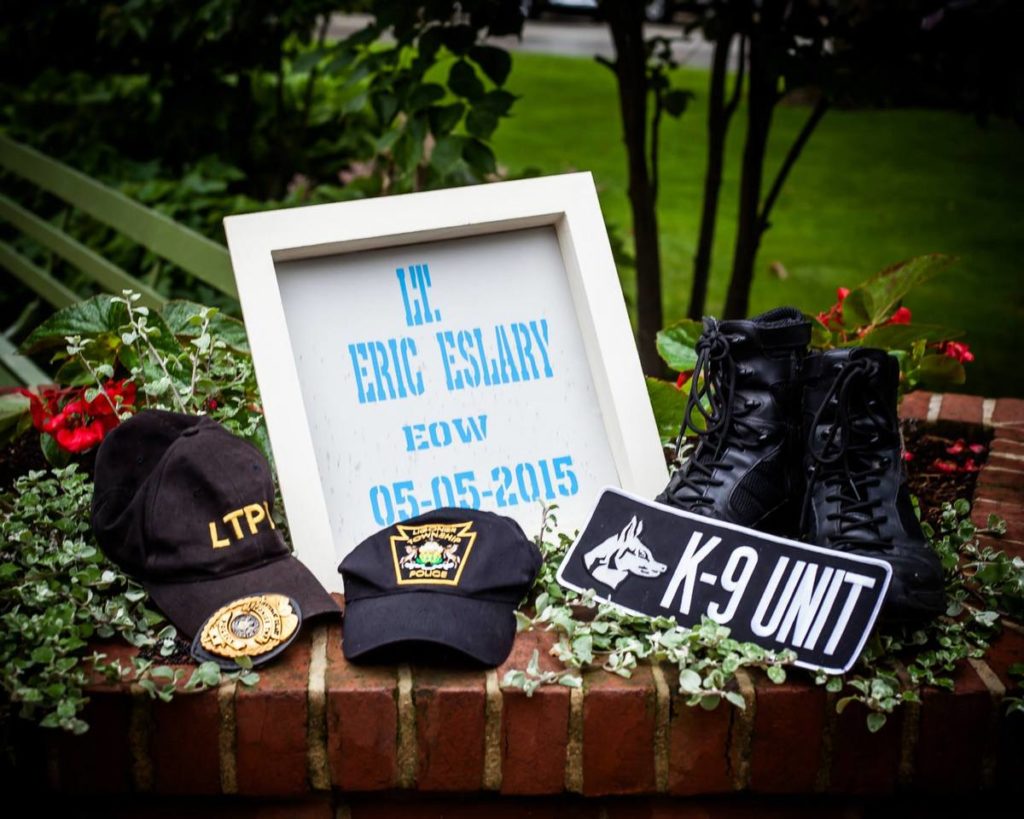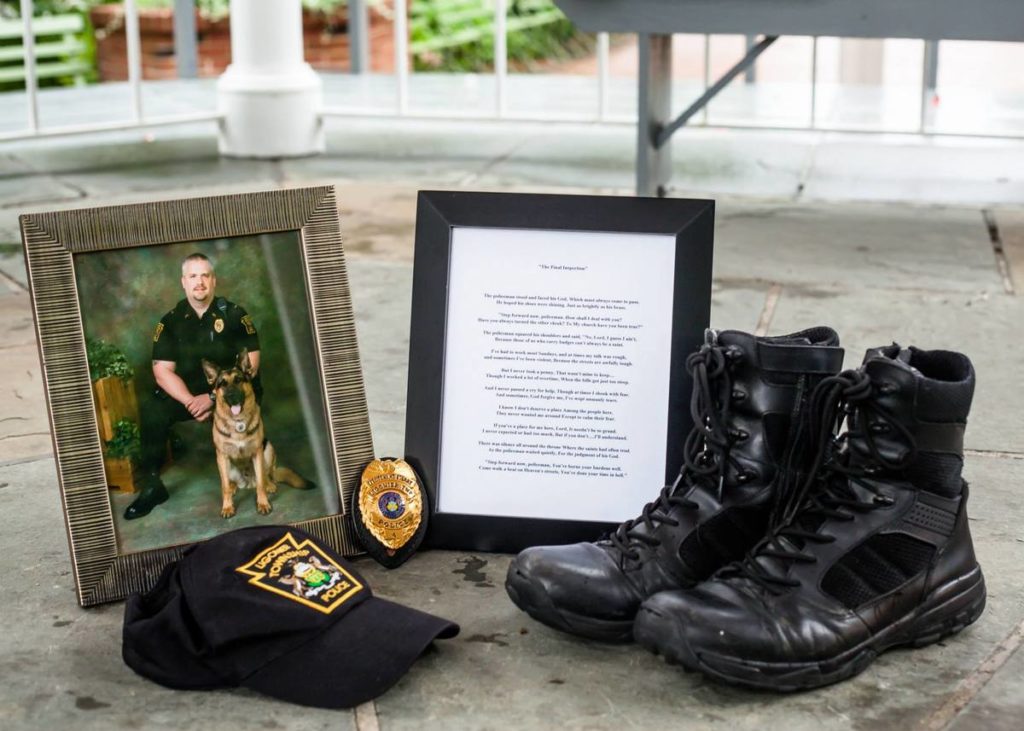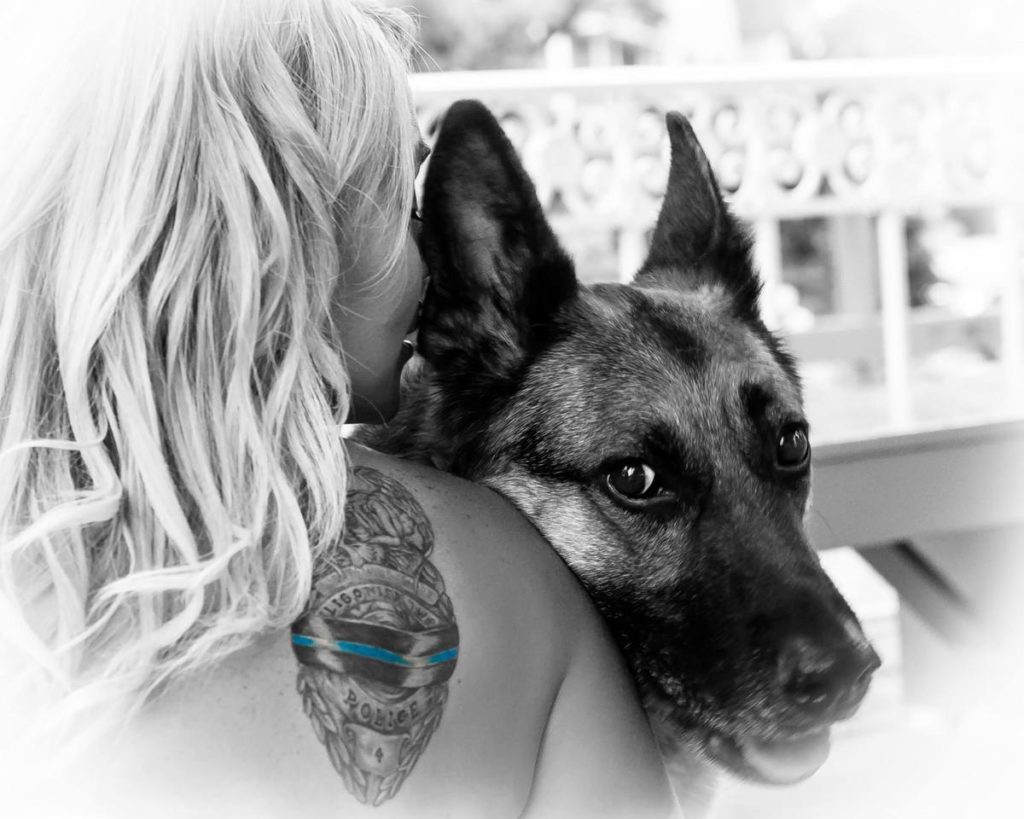 Isn't this beautiful? Celebrate healing and recovery by SHARING this story!
Article via 3 million dogs and Huffington Post