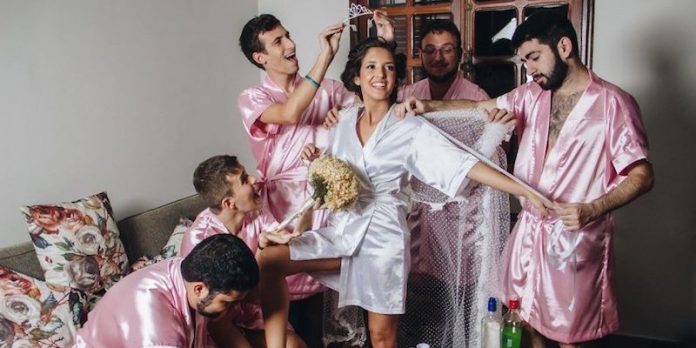 Most girls have a few girlfriends. It's not a must or a need. Sometimes, girls get along better with guys, and just become friends with guys easier. Everyone is different. But when it comes to a girl only really having guy friends, and then planning a wedding, it can get a bit difficult.
Rebeca, 24 years old, was having her bridal shoot, but didn't have any girlfriends. So what does she do? She invites her guys instead!
"I came up with the idea one week before the wedding. I was looking into some "making of" pictures of brides with their gang of girls, all in robes, laughing, drinking champagne and all, and I got a bit sad because I wouldn't be able to do anything like that," said Rebeca. And then the idea hit her.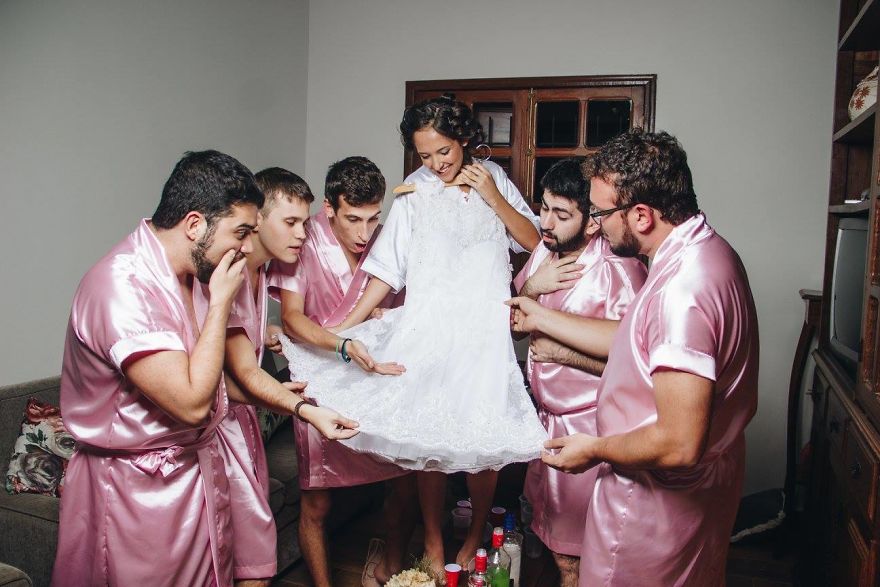 Rebeca studies computer engineering, and out of 60 students, she is 1 of the 4 females in her class. So no wonder she only really had some guy friends!
And luckily, her guy friends were willing to make her day even more perfect! The guys wore pink robes, and did everything that a bridesmaid would do. It was PERFECT!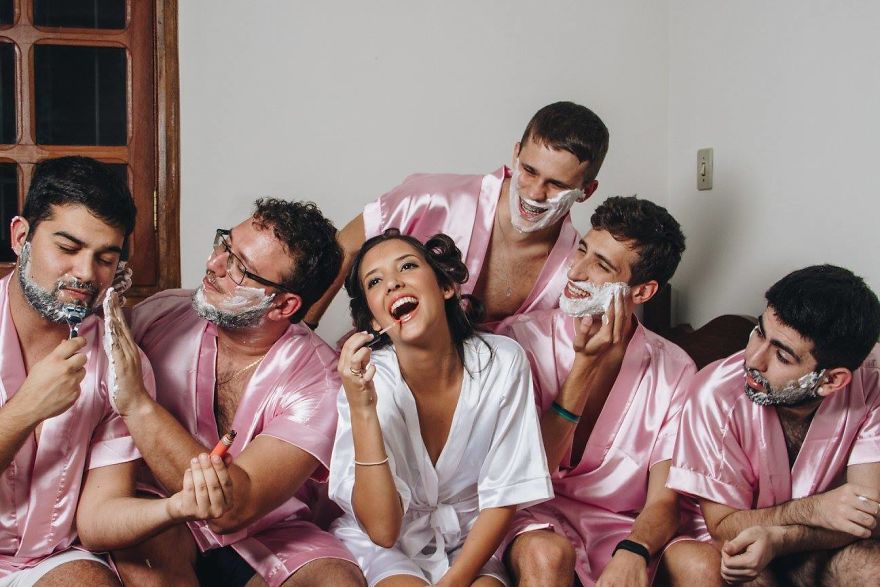 We are so glad that her boys agreed to do this for her, and made her wedding day even more perfect! And let me be the first to say that these pictures are the cutest wedding pictures I have ever seen! So sweet!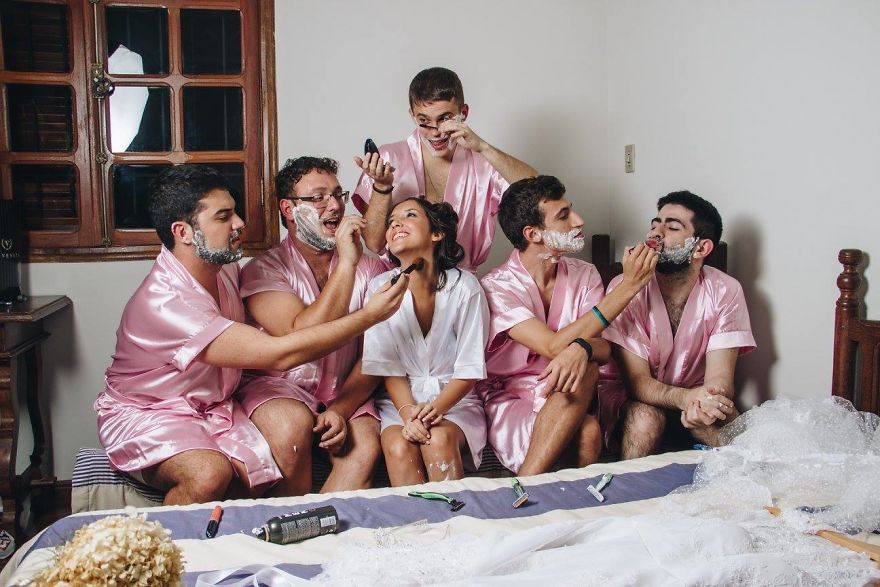 If you are thankful that Rebeca's guy friends were able to help make her wedding perfect, and were there to cheer her up, SHARE this post!