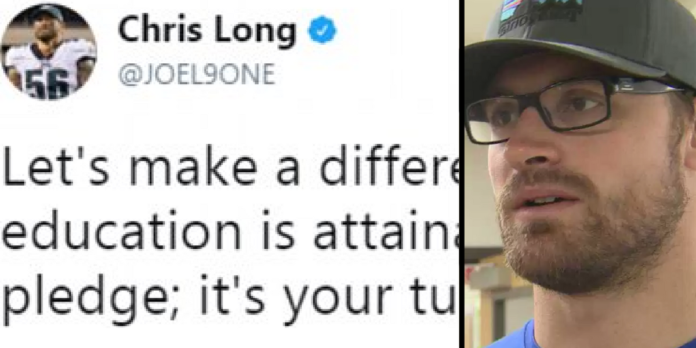 NFL player Chris Long has chosen to use his position and resources to make a change in our country. He graciously committed to donating his entire season salary to different education funds throughout the cities he's played in as well as his home city.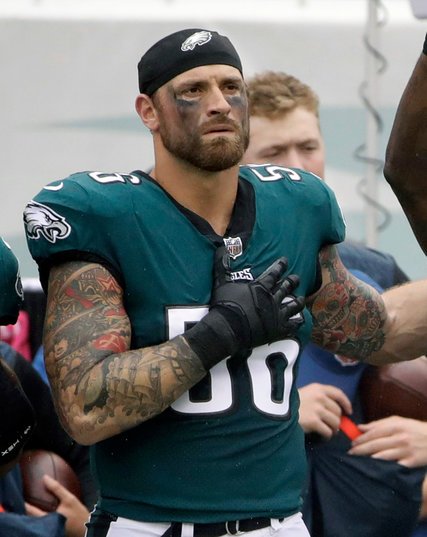 Long's salary for 2017 is $1 million dollars.  Every single penny of it went to education charities in Philadelphia, St. Louis, Boston, and Charlottesville.
In an interview Long shared, "I'm playing the entire 2017 N.F.L. season without collecting income because I believe that education is the best gateway to a better tomorrow for everyone in America."
Long isn't new to supporting charities. In 2015, he started his own foundation that funds a variety of projects from supporting veterans, homeless people, and children. Although he has a heart for these types of charities, his passion lies in education. In an interview with Associated Press he said, "I think we can all agree that equity in education can help effect change that we all want to see in this country."
Originally, Long gained the spotlight by supporting his fellow team member Malcolm Jenkins. In protest against racial discrimination in the U.S., Jenkins raised his fist during the national anthem and Long put his arm around Jenkins.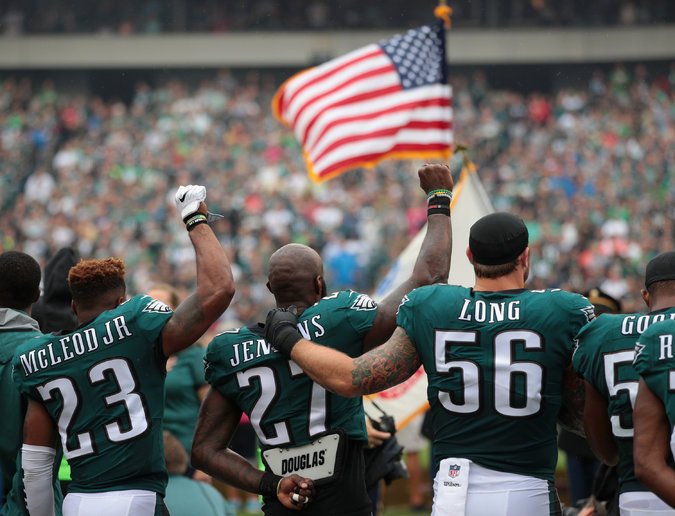 Long was among the Patriot members that chose not to visit the President after winning the Super Bowl.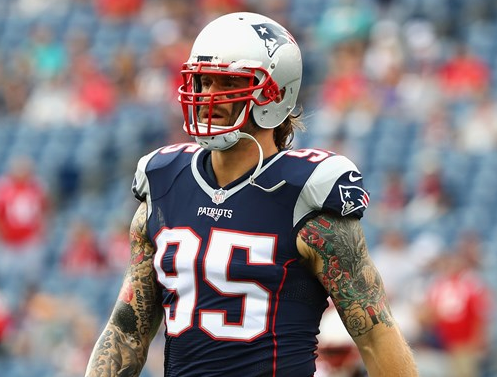 Long receives a lot of discouragement for speaking out publicly about his political beliefs.
"Some people are tired of hearing me tweet. they want me to stick to football.  but I like to use social media like I was a regular guy because I think I am. I don't tell people to stick to their job when they want to talk politics," he said.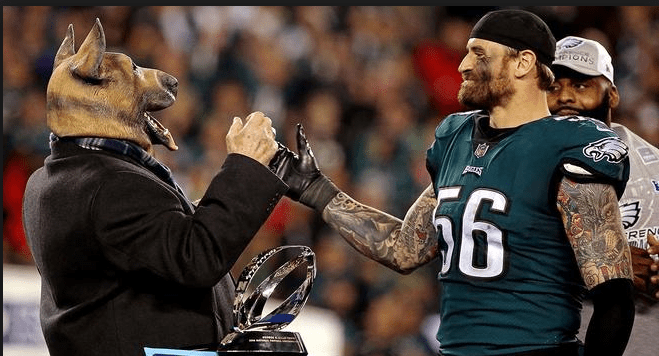 Long is a strong believer in using one's platform to encourage change and he definitely puts that into practice. It's exciting to see someone of such social standing practice what he preaches. He is an inspiring example to the rest of us to not be afraid to take a stand for change.
You don't have to be as wealthy or well-known as Long to make a change. Don't be afraid to use your gifts and blessings to help make a change in your own community.
Did  Long's story of generosity inspire you?  Please SHARE with a friend!