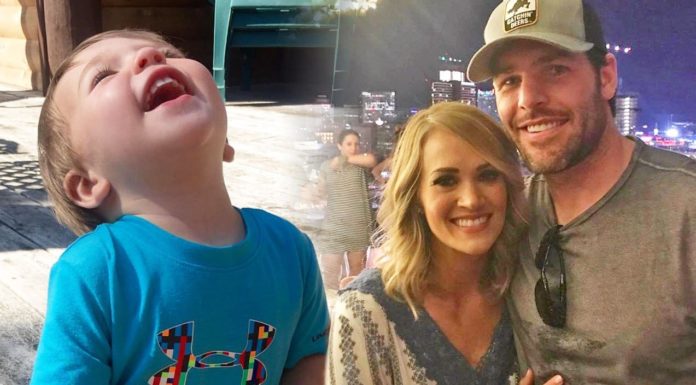 What do children hate most in the world? Hint, it's not playtime. They truly hate having to go to sleep. And I'm not sure anyone will ever understand why. But sometimes, to actually get them to go to bed, it takes a bit of persuasion and creativity. And it seems like Carrie Underwood and her husband Mike Fisher have it down!
Country singer Carrie Underwood and her retired NHL pro husband Mike Fisher recently revealed how to get their son Isaiah to go to sleep. And it was definitely not what anyone was expecting.
By day they are the Fisher family, but by night they are Catboy, Gekko and Owlette.
"Just a typical Thursday night at the Fisher house…featuring Catboy, Gekko and Owlette! It's time to be a hero! #PJMasks," Carrie wrote in her Instagram post.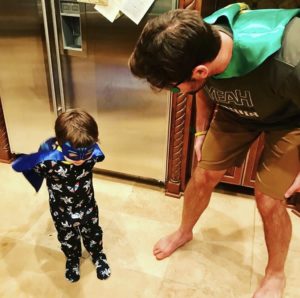 That's right. They dress up as superheroes to encourage Isaiah to go to sleep. It has become their bedtime routine. And honestly, it doesn't get much cuter than that.
These 'superheroes' are complete with their masks, capes and even footie pajamas. So of course, Carrie had to share the cuteness with everyone on her Instagram, snapping photos of them in their gear.
One of Carrie Underwood's new songs, "What I Never Knew I Always Wanted," is about Fisher and Isaiah. And with the song, and their awesome bedtime routine, it seems as if Carrie is one of the best moms and wives out there!
This has to be one of the absolute cutest things we have ever seen, and we love the fact that they can goof around together and be a happy little family.
And we are sure that Fisher, who is recently retired, loves how he can finally join in on more nights like this!
We are so glad that this family gets to have so much fun, and we hope they continue to do so, even as Isaiah gets older!
Family is so extremely important, and we are glad to see that with everything in the world, and even with Carrie and Mike's busy schedules, that they make time for each other. Fisher family, you are truly inspiring!
If you thought that this bedtime routine was one of the cutest things ever, SHARE this post with your friends and family!
Article via CountryRebel