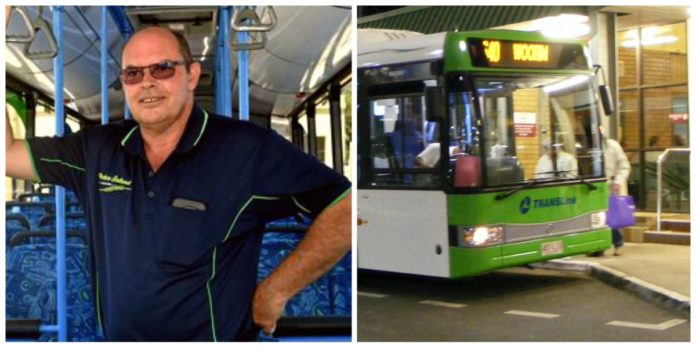 There is no denying that sometimes, people are in the right place at the right time. As this bus driver drove along his usual route, he did not expect to be saving a man's life today. What he did was nothing short of heroic, and the people in his community are trying their best to get Andrew Formosa's story out.
Andrew was going about his morning when he noticed someone was on his back on the sidewalk. At first, he thought it was strange but he quickly dismissed it with reason. "I'd never seen him before but I think he was waiting for the bus. At first, it didn't register what was going on. I thought 'gee that's a funny place to have a rest'."
When the 51-year-old driver pulled up next to the man, he realized he wasn't breathing and went into action mode. "I stood on the top step and thought 'I can't do this' and then realized I had to do something so I started CPR." Andrew was trained in CPR and knew what had to be done in order to save the mans life.
Andrew talked about how his community is a very tight-knit community and they look after their own. When paramedics finally arrived, they informed Formosa that without his crucial help, the man may not have survived. With his CPR help, they were able to revive the man and he is now recovering in the hospital.
Everyone is now stepping up to voice their opinions on the heroic actions of Andrew, including the bus company that he drives for. "Mr. Formosa's heroic actions have saved a life and I sincerely thank him, Bribie Island Coaches and bus drivers throughout our community for their dedication," Mr. Williams said, a member of Pumicestone.
"What an impressive effort which just goes to show the caliber of bus drivers we have right here in the heart of our local community. Mr. Formosa is a local hero – our community is all the better with Mr. Formosa a part of it."
We are proud of this man for stepping up to do the scary deed that needed to be done to save the life of a man who needed help.
If you think this man deserves to be recognized, SHARE this story!
Also, tip your bus driver today.