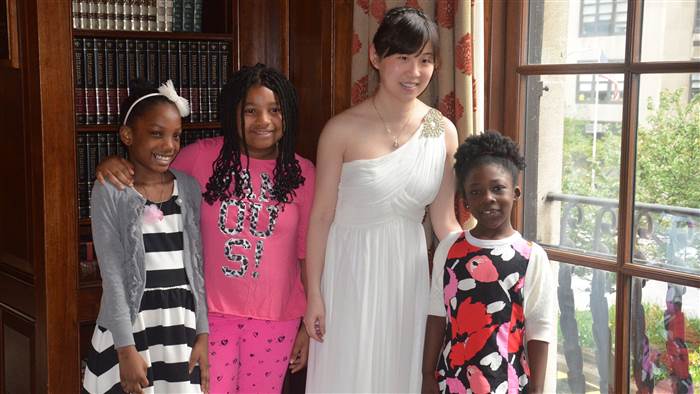 The food was bought, the DJ booked and the swanky venue reserved in New York's Upper East Side. It was supposed to be the wedding day of her dreams.
But when Yiru Sun's fiancé canceled the wedding because of issues with the pre-nup, she decided not to try and get her money back. Instead, she developed a plan to bring joy to about 60 low-income children, teen moms and foster families.
Sun grew up in China and faced a life with very limited resources. All that changed when she was offered a full scholarship to Princeton University where she eventually earned a PhD in electrical engineering.
When her friends learned of her plan for the children and their families, they became a team focused on bringing joy to others with limited resources. One hired a face-painter and a balloon artist, another became the official photographer and another brought children's books as party favors.
Yiru Sun mingled among the guests shining in her white wedding gown.
"Although I can't be the princess of my wedding day, all these kids can have the 'princess or the prince' feeling today," she said. "So I feel very happy about that."