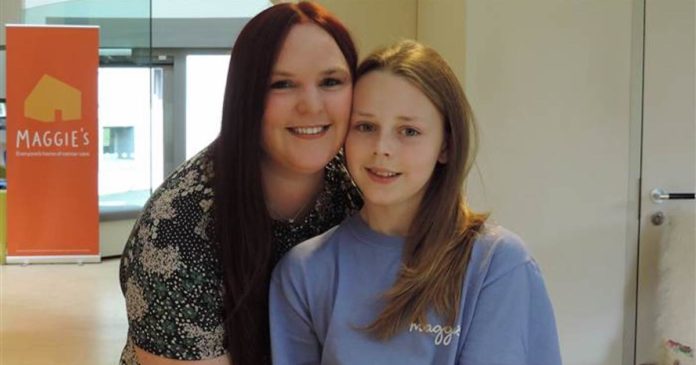 Being a kid can be extremely tough. Especially in today's society because of all the standards in the media. And not to mention that children can just be plain rude to each other, for no given reason. And 11-year-old Joshua Scott-Hill recently dealt with all of that…but it was all for a good cause.
It all started about a year and a half ago, when Joshua went to the grocery store with his mom Samantha Scott, and they came across one of her friends. She had her daughter with her, who had cancer.
"He asked where her eyebrows were, and I was like, 'Oh, no!" Said Samantha.
The girl told him that she was going through chemotherapy, which is why she lost all of her hair.  But Joshua wasn't trying to be rude. He was just curious. And then he got an idea.
After a talk with his mother that evening, Joshua decided that he was going to grow his long hair out to help other children who have cancer.
And that's exactly what he did for 18 whole months.
But it wasn't an easy task. There were plenty of times, especially in the beginning, when he felt like giving up and just cutting it.
"A couple of people called me 'girl,'…they called me names. At first I got really upset. But then my mom reminded me why I'm growing my hair," said Joshua.
But 10 inches later, Josh finally was able to cut his hair, and donate it to an organization called Little Princess Trust. They make wigs for boys and girls in the U.K. who have lost their hair due to cancer treatment.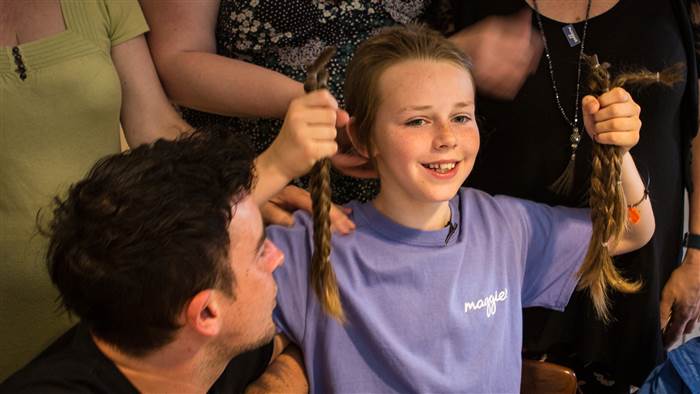 Joshua also shared his story online, and was able to raise $4,436 to donate to other organizations. And because of the attention it has gotten, and the amazing outcome, he is already thinking about growing it out yet again.
His mom was overwhelmed with joy. She was so proud of her son, and couldn't believe the difference he just made in so many lives. He definitely has a heart of gold.
"I just want to say to people that if you're different from other people, it's fine, don't worry about it. Just be yourself; it's more important than fitting in the crowd," commented Joshua.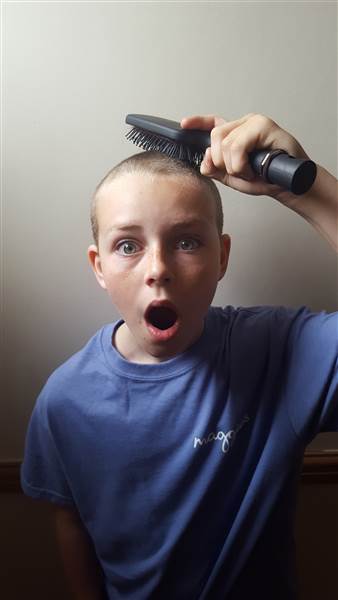 We are so proud of this little guy and his amazing actions. He is such an inspiring little boy, and just gave hundreds of others hope and confidence. You, Joshua, are a hero in my book!
If you are GLAD Joshua grew out his hair to donate it to this amazing organization, and even raised a bunch of money to donate as well, SHARE this post to spread the word of his amazing and inspiring actions!