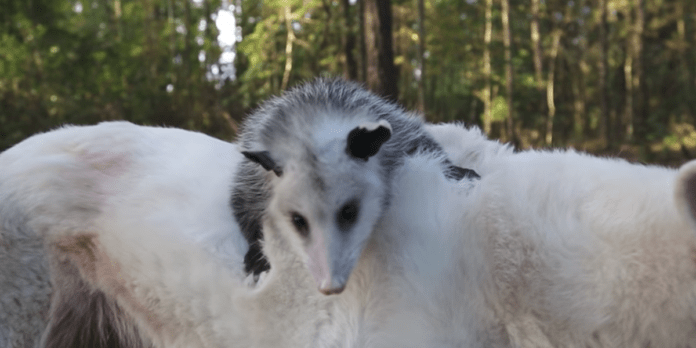 We all know how the world is today and we certainly know how the world's drivers are. There are tons of experiences that we wish we could say weren't true and there are others that are great life lessons.
Unfortunately for this single, sad, lonely opossum, she didn't have the best introduction to life. For this baby jill, she was found clinging to her dead mother.
While accidents happen, this sweet girl would have clung to her mother for the rest of her life as she was too young to understand what fending for herself meant.
When she, Poncho, was found by some extremely kind people, they wanted nothing more than to help her. They immediately sought a vet's attention to give her the care and help that she needed.
After a clean bill of health, Poncho was good to go. Until she found an unlikely friend. Sometimes we meet the best of friends when we aren't expecting them. Sometimes those friends are not what we were expecting, but they are exactly what we need.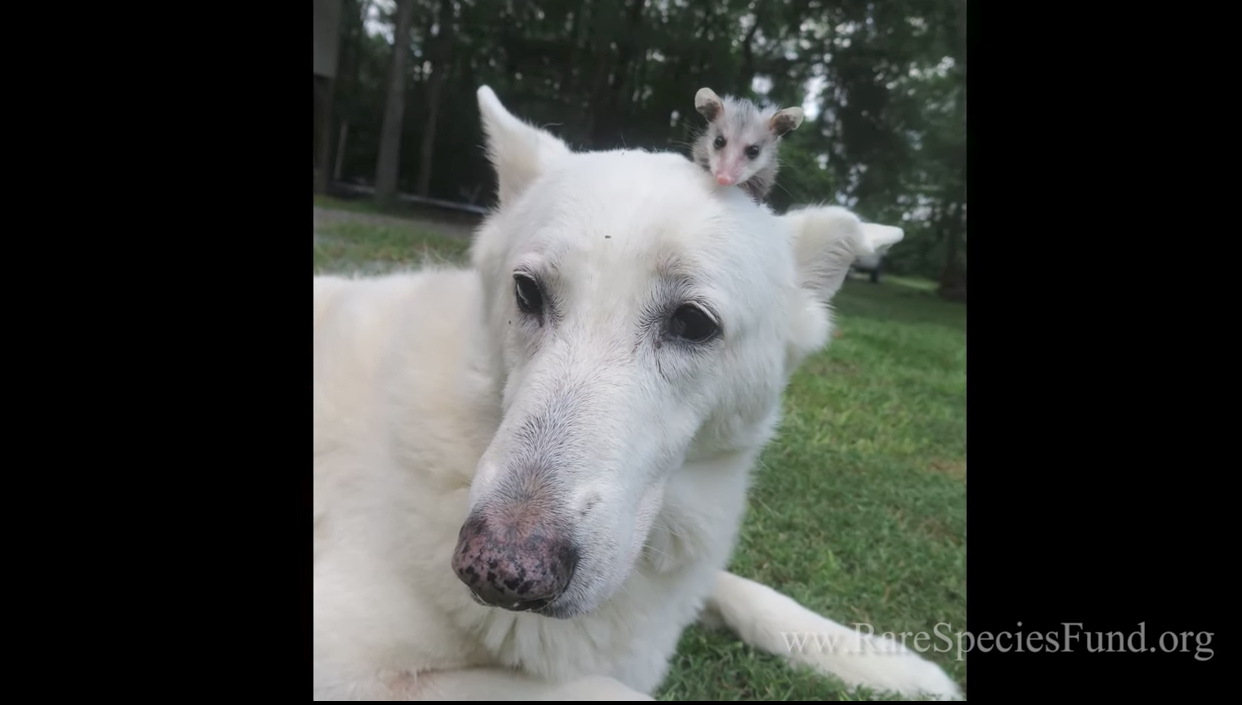 For Poncho, her unexpected friend was a white German Shepherd, named Hantu. Hantu, herself, was also lonely. She never knew the love a mother shares with her pups, but as soon as she met Poncho, her motherly instincts kicked in.
As soon as they met, they formed a bond that only a mother and child could understand. Hantu was kind and gentle enough to allow the small little, funny looking puppy to crawl on her back and rider around.
These two precious creatures live at the Rare Species Fund. While their species may not be rare, their friendship is. The organization funds wildlife to live in their natural habitat; whether they be dogs or wild tigers.
Not only does the Rare Species Fund provide for the animals but they provide educational services for those that not only those that love animals and their wild nature, but those that may not have the opportunity to understand or learn about animals, wildlife, and their habitat.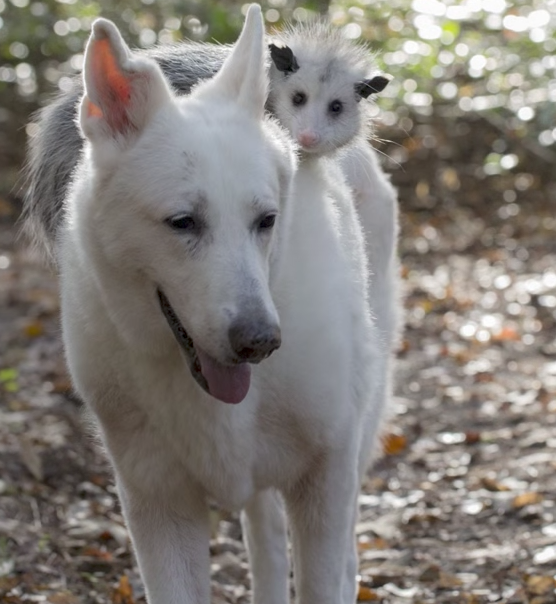 While Poncho got free transportation, that wasn't all that she got. She got a friend. Someone to call her family. These two are great examples of finding a friend when you need it most and finding friendship in the most unlikely way.
Unlikely friendships are the sweetest thing. If you agree, like and SHARE Hantu and Poncho's story with your family and friends now! 
Source: iheartdogs.com and rumble.com