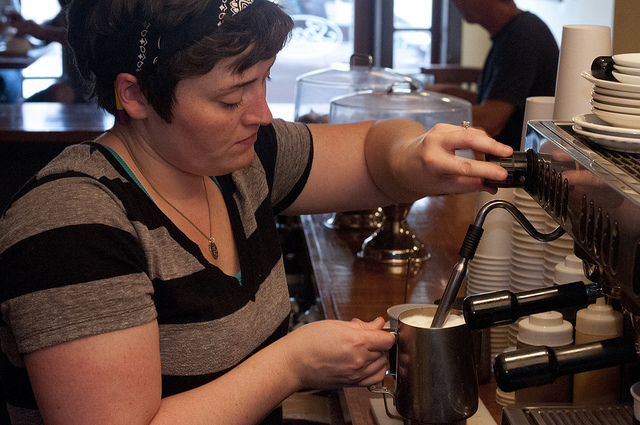 When Ibby Piracha, a deaf man from Leesburg, Virginia, made his regular stop at his local Starbucks, he did not expect the barista to go out of her way to make his day extra special.
She handed him a small note over the counter.  I've been learning ASL just so you can have the same experience as everyone else, it read.  Then she asked him in sign language what he wanted to drink.
According to unworthy.com, Piracha told the local ABC news affiliate he was moved that she would dedicate herself to learning American Sign Language (ASL).  "Sign language is really a totally different language and it was something that she wanted to do because of me?  Because I was a deaf costumer?  I was very, very impressed."
Hearing loss is a major public health issue.  "The third most common physical condition after arthritis and heart disease" as reported byHearingLoss.org.
ASL is as much a language as English or Spanish or German, and yet it is largely overlooked.
What would it be like if more people reached out to touch the deaf community with small acts of kindness and made it a point to include them in society?