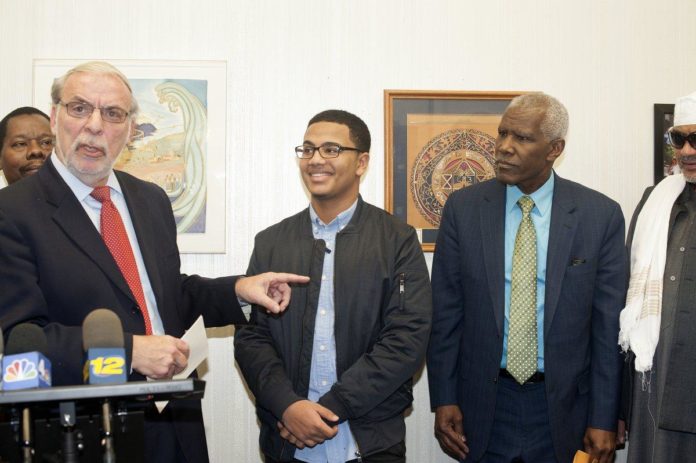 "Help a stranger, as if it was your mother." That's the way this young teen lives his life. Ahmed Khalifa is 17-years-old, he lives in Queens, New York, and he is of the Muslim faith. Last week he chased down a man after he witnessed him assaulting an Orthodox Jewish woman.
Assemblyman Dov Hikind recently awarded Khalifa with a Legislative Citation and gave the teen at Midwood High School a brand new laptop. He was being honored for the way he helped the police track down 31 year old Rayvon Jones who punched an Orthodox Jewish woman on a Coney Island Q-train. The assemblyman said, "In a time of such divisiveness, it's refreshing to see a story like this resonate within our communities. Ahmed sets the tone for how we should treat one another regardless of one's race or religion."
The teen responded to his award by saying, "I just want to spread a positive message to people, help other kids learn from me."
There is more to this young man's story. . .eight months ago, Khalifa stopped a man from jumping to his death on train tracks.
Ahmed is living his life with a purpose. "All the violence that's happening in other countries and all the hate that's going on, you got to change all that. Islam doesn't promote violence," he said.
Ahmed plans to study mechanical or electrical engineering in college. He hopes that he can inspire others to live in the same way that he is trying to live. . .
"Treat everyone the same, help a stranger as if it was your mother — do what's right. No matter what race, religion, anything. I had to help her, I had to stop who hit her, so that's what I did."
Well, Ahmed, many of us now are watching and we are inspired!